Australia
Experts for Australia
I run a UK business and my fellow Director is an Indian National (I am a British citizen).We now want to launch our company in India and I am struggling to make any progress with the Indian High Commission. Can anyone help me with the process. I have twice visited the commission in London and wasted hours of time due to their complete lack of organisation.I will appreciate any help to make

Total Posts: 9 Last post by Mohammed020

Hi There!I was looking to bring in a skincare range from America to sell in UK, what legal procedures do I need to abide by? ie. licensinglaws, testing etc

Total Posts: 6 Last post by Jpm
Ask the Experts: Aaron Garry

Ask the Experts: Aaron Garry
Australia Business Setup Expert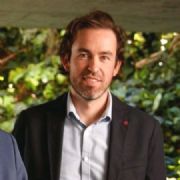 Australia Business Setup Expert
I specialise in helping domestic and international clients establish their business or corporate structure in Australia in compliance with local laws and regulations. I love working with clients from around the world and prioritise customer service and professionalism in everything I do.
I am a qualified chartered accountant with experience working both in Australia as well as overseas – and thoroughly enjoy my role as managing director at ABN Australia. No client is too small, so let me help tailor an affordable plan for your business today.
ABN Australia is a longstanding company formation and compliance firm, having helped establish more than 150,000 business structures for its clients since 1976.
https://www.abnaustralia.com.au/
+61 88372 9100
Hi, I am a small UK bereavement keepsake business expanding to Australia. I can export to funeral distributors but my main business is with hospitals, charities and directly with families and because our keepsakes are for funerals - timescale is vital. Therefore I'd like to set up an 'on the ground' presence so orders can be sent quicker. I'd like to run from the UK but just fulfill orders from inside Australia(no control/invoicing of orders being inside Aus)... my potential problem is that hospitals may insist on me having an ABN in order to pay invoices. So would my only other options (so I can get an ABN) be to become a sole trader / company and treat the whole Australia side of the business as it's own entity in Australia? I preferred the idea of having a little 'Australia desk' in the UK running orders from here and being taxed for everything in the UK. Any advice would be fab! Question from Cathy Milburn on 09/03/2020

Aaron says:

Hi Cathy,

Thanks for your message. As discussed you need to take into consideration whether you have a permanent establishment in Australia, as this will have an impact not only on your tax obligations, but may also have an impact on the type of business structure or business registration required in Australia. The simplest solution is to simply apply for an ABN in the name of your existing UK company - and this is something we can easily help with. However, we can discuss in further detail offline as to whether this is an appropriate solution for you.

Cheers,
Aaron Garry