Argentina
Experts for Argentina
Our main goal is to help individuals to get a proper and easy Company Registration in Dubai. Dubai is now flourishing with various new business organizations of different sectors. This is possible because there are many companies who are coming up with their services to help people in setting up their business enterprise. We are also a business setting company and we are known among the most succ

Total Posts: 3 Last post by ansiashraf

PFIG Espana is a modern day dynamic finance boutique and we collaborate with good entrepreneurs and business persons that are willing to present profitable and secure investment projects that require funding in countries with growing economies around the world and emphasis on location and environs. We want to work with reputable project/general business facilitators who possess very cogent bus

Total Posts: 1 Last post by Maria70
Ask the Experts: Jorge Gonzalez

Ask the Experts: Jorge Gonzalez
Latin America Export/Import Expert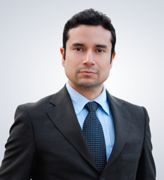 Latin America Export/Import Expert
Jorge Gonzalez is founder and director of Britain & Latin America Logistics Ltd - a business focused on assisting exporters and importers from both the UK and Latin America through a specialised range of transport services.
Jorge has more than 15 years experience in exports/imports between the UK and Latin America as both trader and forward planning logistics coordinator, successfully managing projects within the trade/logistics industry where assessing of business risk, cargo transport method and product compliance with government regulations are crucial.
For your export/import projects between the UK and Latin America, you can ask Jorge Gonzalez questions related to the following topics:
Air/Sea freight
Road transport
Customs issues
Cargo Insurance
Warehousing
Packing / Distribution
Setting up a business
https://www.britainlatinamerica.co.uk/
+44 20 8123 0155
Hi. We are interested in registering a new business in several countries for import and export. CAno you provide contact of someone who will format our business registration in Brazil? Question from Tyrone Moseley on 23/09/2019

Jorge says:

Based on the country you are exporting from contact the related chamber of commerce in Brazil they will most likely be able to guide you on the process.

Hello. I am in charge of a Chinese trye manufacture selling overseas. I want to seek customer in Argentina who are interested in tyres. Would you please advice me some information that I can put an advertisement in and gain customers? Thank you very much. Question from wanlong tang on 02/09/2018

Jorge says:

Hello, I am afraid I would not know regarding advertisement. You could try The Argentine Chinese Chamber of Commerce in Buenos Aires, +54-11 4372-6133, http://www.argenchina.org, they may be able to assist.

Jorge - We currently import electronics from China. We are looking at ways to move our business out of the USA and into a country with zero tariff going into the USA. My understanding is that Columbia may be a candidate for our re-location. Does this sound like a reasonable fit? Are you able to consult with me on this subject? Thank you, Question from Thomas Smiley on 26/06/2018

Jorge says:

Hello, I am afraid I don't cover China nor the USA.

Hello there, we have an E-commerce store and are currently selling in Brazil. We want to import wholesale to lower cost and impove shipping time. Can you help us with information about importing products? Our company is registered in Hong Kong. We have an adress and person with CPF we can send to Brazil but the company is not registered in Brazil.. What is the best shipping option to Brazil from AliExp, EMS? Kind regards Thank You Chris Question from Will Nowel on 12/01/2018

Jorge says:

Hi, the wholesaler importer will need to be registered as such with the Brazilian government, specifically with RADAR. RADAR stands for Ambiente de Registro e Rastreamento de Atuação do Intervenientes Aduaneiros (Ambient of Registration and Tracking of Activities of the Customs Agents).

Hello Jorge I have company in the UK that supplies medical products to hospitals in the UK Ireland and Abadi I am interested in setting up a company in Colombia and doing to same business there ie; shipping my products from the UK to Colombia can you tell me what permits i might need are what is the process Thank you Question from sean smyth on 08/01/2018

Jorge says:

Hi, the institution in charge of granting the licences for this type of products in Colombia is the National Institute of Foods and Drug Monitoring (INVIMA), their website is https://www.invima.gov.co/index.php and their tel number in Bogota: +57 (1) 2948700. They will be able to inform exactly what permits you will need.

Hi Jorge, Thank you for your reply. If I set up the company in Cyprus or somewhere in europe can i import the goods from Brazil? And can I buy or sell brazilian goods in Brazil with a foreign company only? And to import italian semi finished and sell in brazil do I need a Brazilian local company to register as an importer or I can use my Cyprus company to be an importer? Can a Cyprus or Irish offshore import from Brazil? Thank you. Question from christina santana on 06/11/2017

Jorge says:

Hi, the importer in brazil needs to be registered with the Brazilian government in order to act as such. you can not be the importer in Brazil 'remotely' from Cyprus. With regards to imports to the EU, in general terms you can import to any of the EU countries and distribute to other member states easily.

Hi Jorge, Im a British/Brazilian... I work in the fashion business. I want to have a word with you about selling handcrafted brazilian products abroad and bringing Italian semi finished goods in brazil, best company set up solutions and import export solutions. Thank you Question from christina santana on 06/11/2017

Jorge says:

Hello, in Brazil you will need to register as an importer. You will need to know the Tariff Code of the products you plan to import in order to determine restrictions/taxes applicable. For your exports, what are the countries you intend to sale your goods to?

Hello Jorge - we are looking to import beef from Argentina - could advise a import broker for the whole CIF, customs, chilled delivery etc to Doncaster UK Thanks - Jerry Pridham 07827 293175 Question from jerry pridham on 18/08/2017

Jorge says:

Hello Jerry, UK Destination services will need to include: Terminal Handling, security, Documentation, UK Port health clearance, UK customs clearance, and delivery to your appointed warehouse with suitable equipment. It is strongly advisable that communication exists between cargo agent in Argentina and cargo agent in UK prior to shipment. We can actually handle all these for you (UK import clearance and delivery). Please email me on jorge@britainlatinamerica.co.uk with further details to see how we can assist you. Regards.

Dear Jorge Gonzalez, My name is Ernest and I am a business development executive of IceCup enterprise, which produces machines that create cups completely from ice. I am looking fro sales agents who can either sell our products or alternatively acquaint us with potential clients or customers. I will appreciate your assistance. Kind Regards, Ernest Question from Ernest Simonyan on 07/07/2017

Jorge says:

Hi Ernest, I would suggest contacting the chamber of commerce of the specific country, they might have the list of agents you are looking for.

Hello There! Allow me to introduce myself. My name is Kev Reeves and I am the Fixture Secretary for Wales Deaf Rugby. This August we hope to host Argentina Deaf Rugby for a 11 day two test tour - the first time Argentina Deaf have played an away test series. We have an enormous challenge ahead of us to raise enough funds to pay for accommodation and meals during the stay. I wondered if you knew of any companies that have strong trade between Wales/UK and Argentina that we could approach for sponsorship? There may be funding streams that we could also apply for? Any help and advice that you could give would be greatly appreciated as we aim to increase participation in Deaf Rugby across the world. Many Thanks Question from Kevin Reeves on 17/02/2017

Jorge says:

Hello Kev, please try the British Argentine Chamber of Commerce – BACC on +44 (0) 20 7495 8730 they may be able to put you in contact with some companies.

Hello Sir, we have a poultry feed mill in afghanistan and as you know to produce feed you need to have complete ingredients. so there for we want to import some agricultural products from argentina and brazil such as soybean feed meal but many times we tried to contact the real company and we are facing only fake ones or may be agents so our suggestion regarding you is that please help us to find a real company in argentina or brazil to import soybean meal from ro you can show me ways to find them. Thanks Hamed Dawlatzai email: talpasrly.poultryfeedmill@gmail.com Question from Hamed Dawlatzai on 08/02/2017

Jorge says:

Dear Dawlatzai, a good starting point would be for you to consult with ProArgentina http://www.proargentina.gov.ar and with APEX www.apexbrasil.com.br , please let me know how you get on. Best regards

Dear sir We are a company called organic Valley egypt We are exporting herbs and spices We are in contact with new Brazilian importer What could be the requirements to export to brasil rather than eourope Thanks in advance for your assistance Question from Osama Gaballah on 10/01/2017

Jorge says:

Hi, please could you provide the HS Code and name of the herb/spice

It is mainly about the following commodity codes: 39 and 40, 50 to 53, 64, 84 and 85. If you have any recommendations where I can find more information about importing one of those groups, I would be very glad to receive those! Question from Nienke van Wijhe on 12/12/2016

Jorge says:

Hi, I will send you email with details of who you can contact in Argentina to assist you finding out restrictions if any and import taxes if applicable, please note you will need FULL commodity code and not just the first 2 digits.

Hello Jorge. I word for Grupazo, an e-commerce company in Buenos Aires, and I would like to know more about importing products from abroad to sell online. Is this possible? And are there any specific laws and costs that are new/that I need to know about when importing to Argentina? I have already read the ''import/export to argentina'' page on this website. I am looking for complementary and more specific information for importing goods, such as clothing, shoes, electronic devices and home accessories. Thank you for your help! Question from Nienke van Wijhe on 12/12/2016

Jorge says:

Hi, the full commodity code and description is needed in order to determine restrictions/ import taxes on a product.

Jorge, my friends has a small ethical clothing business in Brazil that helps to reforest the Atlantic Rainforest. She has been invited to attend an ethical clothing tradeshow in the London. She would like to attend, but wondering how that would work. What import/expert costs or other costs are involved? If you could give me a call to discuss detail that would be great. Thank you Question from Karin Bosveld on 07/12/2016

Jorge says:

export/Import costs will depend on dimensions/weights of pieces being shipped as well as the reason for export i.e. sample, sale, temporary import, etc.

Hello Jorge. My name is Davi Areias, I'm a brazilian citizen who is selling Bicycle accessories to British customers on a website. I'm using paypal to accept payments, but I need an alternative to accept credit card payments. Most payment gateway processors require a U.S. or E.U. credit card, which I don't have, or a business adress in the U.K. Should I register a business in the U.K.? How do I open a bank account in the U.K? Question from Davi Areias on 02/11/2016

Jorge says:


Hello Davi, I specialise in transport/customs between the UK and Latin America. I can not really give advice on the rules of opening a bank accounts as is not my area of expertise, you will need to call the specific bank in the UK and ask them what their requirements are. With regards to setting up a business in the UK, follow this UK gov official website for guidance: https://www.gov.uk/limited-company-formation/register-your-company
I hope this is of help.

Dear Jorge I represent company WSK International based in Poland. We want to spread our products in Latin America to marine and power plants industries . Can you help with this case ? best regards Question from Wawrzyniec Nadstawny on 01/10/2016

Jorge says:

Dear Wawrzyniec,

I specialise in transport between the UK and Latin America. and at such can not really give advice on what you require. My suggestion would be for you to get in touch with the goverment trade departments of Poland and the particular countries you wish to expand to.

Dear Jorge, we're interested in introducing a three dimensional laser metal fusion device named "Mysint" (CE marked) into the Brazilian market. The applications of such a device span from jewelry to the manufacturing of small industrial components to the production of dental prosthetic parts (i.e. crowns, bridges etc). Our main aim is to expand the sales of the device, for its application in the dental field, to Brazil and then US. May you help us to do it? Which are the main steps to do, from the regulatory point of view? Thank you Best regards Alice Question from alice canova on 19/08/2015

Jorge says:

Hi Alice, are you looking into selling to existing importers / distributors in Brazil or to establish (registered) a company yourself there? Brazil can be a difficult place to start a company but with good advice this can be very easy and lucrative. If product is new and has no competitors, or manufacturers building similar product in Brazil, there is the possibility to apply for tax exemptions on imports. Do you have the tariff code of the device so that we can investigate regarding the restrictions.

Hi Jorge I'm Soleiman Díaz, I am a languages teacher here in Mexico and decided to run my bussiness. I've already opened my school, my situation is that I recently joined Ltd, under the act 2006 in London, and now I'm dealing with all the paperwork in MX, and this is where I'm confused. I understand that my company is now a Limited Liability Company and it should have a minimun of $3,000 pesos including at least 2 shareholders, what I urgently need to know is which papers I must have translated and stamped in order to run my bussiness without a problem, your advice will be very helpful, thank you... Question from Soleiman Diaz on 05/08/2015

Jorge says:

Hi Soleiman, I am afraid we only have the experience to advice on cargo logistics/commercial matters.

Hi Jorge, ( Ian Mather here) We want to set up as a new business in Argentina so it will be registered there. We would need to apply for our own licence but we don't know how to go about it. In terms of the money. I just wonder what the Argentine authorities would expect from us regarding any sales we make overseas? Regards Ian Question from Ian Mather on 02/07/2015

Jorge says:

Hi Ian, this is the tel number for the British Argentine Chamber of Commerce, they can help you with the requirements to set up a business in Argentina, Telephone: +44 (0) 20 7495 8730, once you have all set we are happy to provide free advice regarding logistics costs and the related customs regulation of the particular products.

We are wanting to export artistic works in iron from Salta Argentina to the U.K. and Europe. What are the rules for the export of goods from Argentina? What do we need to do to get an export licence? How long is the process likely to take? What happens about the money made from the sale of these items, assuming monies are paid into a U.K. bank? What other advice can you offer us? Regards Ian Mather Question from Ian Mather on 02/07/2015

Jorge says:

Hi Ian , are you planning to set up/register an export company in Argentina or to buy from an already registered exporter in Argentina? would your business be registered here in the UK or in Argentina? please elaborate on question about the money. regards.

hello,mr jorge i want to start a import export business in international market.i am a seller of western wear clothes for both men and women.please suggest me the procedure and how i catchup international market Question from Vishal Singh on 19/06/2015

Jorge says:

Hi, a good start would be to go to trade international trade shows and to contact the local government trade assistance department , also to go in commercial missions with relevant Chamber of Commerce to the countries you wish to export to.

Do i need a local representative to import fashion products to china,argentina,vietnam,chile,brazil,indonesia,thailand,malaysia,mexico and new zealand? Please enlighten me on import procedures to these countries Question from gopinath d on 16/06/2015

Jorge says:

A registered importer in the specific country is required. having a representative (already a distributor) in the country is advisable.

Hi, I'm looking for help in importing fabric into Argentina. I need to know what the rules are, maximum minimum amounts, fees/taxes, how to get permission, etc. Can you tell me how/where to start? Are there companies that will handle this for me? Thank you Question from michelle quincoces on 03/06/2015

Jorge says:

Hi Are you planning to set an import business there or to sale to an existing importer there? Please indicate where the good originate from, also the HS codes

Hi Jorge, The vehicles are in Sao paulo. The VW Kombi vans would be bought into the country for business, rental/sale. I am a sole trader, so it would be in my name either way. Thank you for your help James Ellis Question from James Ellis on 27/05/2015

Jorge says:

Hi James , I have sent out question to office in Sao Paulo with regards to your query and will let you know as soon as I receive an answer with the requirements.

Hi Jorge, I am trying to export from Brazil 2 VW Kombi vans. I am looking to seek an export licence etc.. My wife is Brazilian and has a CPF, would this help? I have told its very had to export from Brazil unless you are Brazilian. Have you any links for obtaining an export licence, and would be better exporting as a private individual, rather than a company? Thank you J.Ellis Question from James Ellis on 23/05/2015

Jorge says:

Hi James, please indicate city where the 2 vehicles are to be exported from in Brazil and country where they are to be exported to. Would export be for provide or commercial purposes?

Hello Mr. Jorge, I want to start up business in Brazil. I belong to India and I have few contacts in Brazil so that they can assist me in setting up the business. I would like to ask you whether you are providing any kind of webinar for people who want to start Business in Brazil. Please let me know. If you are planning for any such webinar, please let me know. If not, please provide me contact details for getting more information about business opportunities in Brazil. Thanks in advance. Moses Suresh Question from MOSES POTHULA on 12/05/2015

Jorge says:

Hi Moses, first thing will be to determine if the product you plan to import into Brazil requires an import licence or certificate. We will also need to check if the importer has the authorisations and the licences (if applicable) to act as the importer in Brazil. Please send me an email with further details for us to put you in contact with the right companies / organisations there that can help. go@britainlatinamerica.co.uk

Estimado Jorge Gonzalez, quiero exportar tequila a Alemania y me gustaría saber si puedo contar con tu asesoría en el paso a paso. Si es posible, por favor contáctame y házme saber los fees que tendría que cubrir. Mil gracias y saludos. Question from Karla Moreno on 08/05/2015

Jorge says:

Hola, no cubrimos alemania , cubrimos el Reino Unido, te aconsejo te pongas en contacto con un agente de carga en alemania que se especialice en manejo de licores. Cuando tengas carga entrando o saliendo del reino unido entonces si te podremos asesorar con muchísimo gusto

gracias por tu pronta respuesta....bueno estamos ubicados en Quito Ecuador si esres tan amabe me puedes dar un correo o telefono o dato de contacto mas directo para analizar posible negociacion con uds....saludos cordiales Question from Jorge Campos on 05/05/2015

Jorge says:

Hola, si por supuesto:
ecuador@britainlatinamerica.co.uk
tel: 0044 20 8123 0155

Hola Jorge Somos una empresa Ecuatoriana que nos dedicamos a la produccion y acopio de freutas y verduras, es nuestro interes hacer de esta actividad una potencial exportadora, nos gustaria saber si uds dan asesoramiento en esa parte o como puedo conseguir contactos de broker Saludos cordiales Question from Jorge Campos on 02/05/2015

Jorge says:

Hola, si podemos darte asesoría al respecto dependiendo de a donde piensas exportar el producto, me podrías enviar mayor información? hasta pronto.

Hi Jorge I am currently living in the UK and I plan to head out to South and Central America soon to visit coffee farms/factories for the purpose of importing coffee beans into the UK. I wanted to ask about the requirements involved with exporting coffee beans from: -Colombia - Costa Rica - Mexico - Guatemala - Honduras and where is a good source to find information on this? I appreciate your help Thank you Omar Question from Omar Selim on 18/04/2015

Jorge says:

Hi , apologies for the delay but the system did not alert us of your message.
importing coffee to the UK is actually a relatively simple process in terms of the legislation, there are things to consider first of course in terms of the labelling and wether this produce you intend to import is organic or not, we help already importers of coffee from both Colombia and Mexico. you can send me and email to go@britainlatinamerica.co.uk with further details in order for us to advice accordantly

aloha jorge im american living in Hawaii and wish to import standup paddle boards to argentina ? whats the import/customs process & taxes applied to someone like me ? thanks Question from aldo tassara on 07/03/2015

Jorge says:

Hi, apologies for the delay but the system did not alert us of your message. Unfortunately we do not cover Hawaii. A good starting point will be to contact the chamber of commerce in Buenos Aires and ask them to provide you with a list of customs clearance agents with experience on your product.

Dear Jorge. I would like to try to set up a very small business from home in Argentina.. For the future it would be good to develop it if possible for my partner as she lives there , however as I have been there a few times now, we hope to get married there later this year.. I have lots of friends and family in Argentina and Bolivia ..and within the Church as well. Goods would be imported from outside of Argentina , and I know this is a major problem .. I managed to find a business that can ship for us with a legal licence.. and they would like to expand their business in Argentina as well, but the Customs Tax is ridiculous, 1 shipment of goods was sent in error from the shiiping company for some reason or other , and this has now been taxed 5 times , and is being held by police,for tax and insurance check ,,at a cost of $600 reduced to $400, but a charge of $100 per day for retaining the goods.. How many times can you pay tax on the same goods thast have already been taxed and released by customs in Argentina.. All the paperwork was correct and legal their were no issues.. Therefore it puts me off trying to set up a business in Argentina, as the company based in malaysia said Argentina is more complicated than Africian countries..The shipping company are trying to do their best as always. How would it be possible to set up a small business in Argentina which would eradicate such complexed custom/import charges..any advice would be greatly appreicated however small.. kindest regards ..Tony Question from tony deyn on 27/01/2015

Jorge says:

Hi Tony, apologies for the delay but the system did not alert us of your message (we have raised this issue with the site administrator and we are awaiting news from them)
unfortunately that is the case there in Argentina an there is no easy fix. please send me message update of the project in order for us to advice accordantly.

Hi Jorge, Sorry to bother you again. Please could you give me a rough guide to the costs, administrative and logistic, of exporting a non perishable food item/ton from Argentina to the UK? Regards, Stuart Question from Stuart Macdonald on 12/01/2015

Jorge says:

hi Stuart

Transport costs would depend on the quantity to be transported (weigth/volume) as well as the transport method and the collection/delivery points. these factors known an estimate cost can be produced to include:
-International Freight
-Customs
-Collection/Delivery
if you have details (even if only estimates for the moment ) I can send you email with transport estimated rates.

Hi Jorge, Am currently living in Buenos Aires and am looking to start a peanut butter company, with the eventual intention of exporting to the U.K's growing spreads market. We are already in contact with producers and have provisional entry points into the Argentine and UK market (through retailers and distribution links), however, it's all a bit of a mess in terms of legal hurdles. I would love some advice on incorporating a company here in Argentina, suitable for sale of alimentos (the farm we will use is RNE and RNPA registered so no need to habilitate a space) and export to the UK. I'm concerned that without a DNI (I am a British National) this may be very difficult so other options for getting the product to the UK are very welcome! I'm very new to this so apologies for any stupid questions! Kind regards, Stuart Macdonald Question from Stuart Macdonald on 12/01/2015

Jorge says:

Hi Stuart,

Is there any particular reason why you wish to set up a business there in order to import the product into the UK? easier would be to set up a company in the UK as 'importer' and just buy the product from the supplier in Argentina so you don't have to deal with issues as 'exporter' . if you wish to have the business registered there I could certainly email you suggestions for contacts that can assist. But you need to consider if having a business running there is cost effective and actually required for this import project.

I am manufacturer and exporter of stainless steel kitchenware items .how can I expand my business in America and I heard Brazil is a big market for stainless steel kitchenware how can I enter or how can I find good agent in Brazil ? Question from pankaj goel on 03/12/2014

Jorge says:

Hi

I suggest you get in touch with UKTI to start with, details and further info on links below:

https://www.gov.uk/government/publications/exporting-to-brazil/exporting-to-brazil

http://www.businessopportunities.ukti.gov.uk/home.html?guid=none


There is also a Webinar next week 'Doing Business in Brazil' that could be of interest to you: https://attendee.gotowebinar.com/register/4184063218886189826

Please feel free to contact me on 020 8123 0155 to discuss the project in more detail in order for us to be able to advice accordantly.


Hello My name is SOPHIA (single). I was impressed when i saw your profile today, and i will like to establish a long lasting relationship with you. In addition,i will like you to reply me through this my private e-mail box(sophiajalil@outlook.com) Thanks. waiting to hear from you soon, SOPHIA. I will send to you my pictures in my next mail through this my mail box, sophiajalil@outlook.com Question from Anonymous on 11/07/2014

Dear Jorge, As a student from Hobart, Australia, studying outsourcing methodology, I am seeking advice on Argentinian regulations, laws and taxes on exports from Argentina. Through this study, my special field of research is the manufacturing industry with a special emphasis on the ease of importing Argentina manufactured pneumatic tools for use in Australia. Could you possibly outline to me the main regulations etc with regard to exportation from Argentina? I understand you may not be familiar with the Australian market but would appreciate your further help - I'd appreciate it if you were available for correspondence via email on this matter. Also, if you would be able to put me in contact with Argentinian manufacturers or supply me with details for a manufacturers directory, I would be very appreciative. I have been having a lot of difficulty finding a reasonable number of manufacturers of pneumatic tools. Thanking you in anticipation! Kind Regards, George Le Souef Question from George Le Souef on 08/07/2014

Jorge says:

Dear George

For a list of pneumatic tool suppliers please contact the Argentine embassy 's commercial department in Australia, they should be able to help with this.

Regarding export regulations, I will email you soon a list of things to consider for the exporting of this particular product.

Thank you for reply I am Located In Egypt Cairo Question from amr ismail on 04/06/2014

Jorge says:

Dear Amr
Please find 3 aspects below which I hope would be of help

1. Market Research and Buyers
A good starting point is to get in touch with the government department in Egypt involved with the promoting of exports. They will have offices or contacts/allies in main cities in Latin America that can guide you further and provide market research for you.
There are often trade trips from Latin America to Egypt where buyers are looking to contact suppliers directly. Above mentioned offices would have information about this.
Please let me know which particular country you are interested on exporting to in Latin America for me to supply specific contact details from relevant commerce organisations.

2. Transport , Logistics , Legislation
When ready please send us cargo details for us to quote the shipping door to door including customs clearance.
We will tell you what import taxes if any would be due and if there is the need for a licence to import your goods into the particular country.

3. Operating with base in Latin America
If you are planning to have a business partner or set up a base in Latin America please provide further details for us to advice accordantly.


I would like to export to Latin America we are specialist in hand made carpet silk and wool anti q also we could export all Egypt product and we could give credit line L/C First class bank Thank You Amr Ismail Question from amr ismail on 03/06/2014

Jorge says:

Dear Amr

Please let me know country where your business is located for me to advice accordantly in terms of marketing and transportation channels.