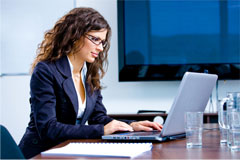 Business case studies

Hi Nadia,I want to start a phone and laptop repair shop in any part of Dubai,preferably Deira....please I need to know what more about startup costs and trade license costs and other necessary documentations information..hope to hear from you as soon as possible.Regards

Total Posts: 7 Last post by Proobtrouff

WE ARE LICENSE MANAGEMENT CONSULTANCY COMPANY - SELLER AGENT Water Factory Located in Heart of Dubai for Sale Only Water Factory Located in Heart of Dubai Shk.Zayed , Bur Dubai , Jafiliya & Satwa , Naif ) 1. 5,500 Sq.ft , 128 KW ( Can Upgrade to 136 KW without Substation ), 2. 2 Inch Water pipe Supply From Dewa ( 85,000 DHS) + Old Rent (34 DHS per Sq.ft) , 24/7 Highly Security All Ov

Total Posts: 3 Last post by ALMASA14
Case Studies - Australia
Australians market themselves especially well. Now, I'm not talking specifically about tourism or other forms of literal marketing, but rather the overall communications. They have created a vast sense of national pride and a global perception of being a relocation idyll.

An example of a UK company which formed new connections and accessed new international markets is Hood Jeans, a small UK-based manufacturer of specialist protective motorcycle jeans.

Over the last few years GM has assisted many companies in the UK and Continental Europe with the opening of their offices in Sydney, Melbourne, and Perth.