United Kingdom
Experts for United Kingdom
When it comes to starting a business in the UAE, both the free zones and the mainland offer a fantastic environment with plenty of prospects for new businesses. If a person wanted to create a business linked to general trading in a free zone area, the best free zone in terms of cost would be Um Al-Quwain.Sharjah Media City (Shams) is also a leading media and digital hub with cutting-edge facil

Total Posts: 1 Last post by tvgconsultancy1

Do you need Finance? Are you looking for Finance? Are you looking for finance to enlarge your business? We help individuals and companies to obtain finance for business expanding and to setup a new business ranging any amount. Get finance at affordable interest rate of 3%, Do you need this finance for business and to clear your bills? Then send us an email now for more information contact us Than

Total Posts: 1 Last post by serviceoffer
Ask the Experts: Paul Beare

Ask the Experts: Paul Beare
UK Tax Expert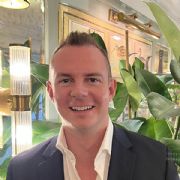 UK Tax Expert
Paul Beare Ltd are UK based accountants and legal advisors to overseas companies setting up in the UK. They work with companies either entering, or already operating in the UK. Their quick launch packages are ideally suited to those companies with growth plans of 1 – 5 employees over the first twelve months. From company formations either as a branch/UK establishment or ltd (the two main types of entity in the UK), VAT, Payroll and Opening a bank account are all essentials for an overseas company setting up in the UK.
Support encompassing job offer letters, employment contracts and UK employee handbooks is also available for those company's requiring legal support.
On-going support for the entity once formed includes full outsourced accounting encompassing raising sales invoices, processing payroll for the UK hires (including expenses), preparing monthly/quarterly management accounts, and paying any suppliers (including salaries/expenses) that may be due. It also covers preparing and submitting quarterly VAT returns and year end associated tax.
Company Secretary and Registered Office facility is also available at the company's prestigious 49 Greek Street, London address.
+44 (0) 207 183 8786
Paul has not been asked any questions yet. Why not be the first?