Also in the news...
The Federal Capital Territory (FCT) Abuja, Nigeria's capital is gradually becoming a renowned city in Africa. In recent times, there has been an influx of people into the city and its real estate development and construction sectors are developing at a tremendous pace.
Looking to set up your UAE company? How about a visa for life? It might sound too good to be true, but it's a reality. And the offer ends October 31st.
If you want to build traction for your startup, you need to invest in a high-quality website. You also can't afford to make too many mistakes, because a good website costs money.
The Government reveals the 12 businesses from across the UK who will showcase their green technology and innovations at the Global Investment Summit.
Various types of businesses need a fleet, from car rental companies and public utilities to distribution centers, courier companies, and so many others. So, there are tons of enterprises out there that are constantly searching for better ways to enhance fleet efficiency, as any business that utilizes a fleet can ultimately enhance its bottom line if heightened efficiency is achieved.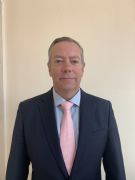 UAE Freezone and Residence Visa Expert
Write Your Dubai Will With Charterhouse Lombard
The importance of having a Will in place cannot be overstated. Particularly, if you're an expat living in the UAE.
Should you pass away without a Will, your estate will be divided in accordance with Sharia law – which may not be in line with your wishes.

Charterhouse Lombard makes Will writing easy. We'll guide you through every step of the process.

Our service starts with a detailed questionnaire which is used to create a first draft of your Will. Next, you are invited to make any amendments that you wish.

Once all parties are happy, we can arrange a meeting at the Wills Service Centre to sign and register your Will. You will then receive a copy for your records.

To find out more, or start the Will writing process,click here to request a call with a member of our team.