Also in the news...
Find out how to import firewood, such as logs and kindling, into England, Scotland and Wales (Great Britain).
If you're a business that currently buys goods from or sells goods to countries outside the UK, or are planning to trade with Europe from January 2021, HMRC's new tool can help you identify ways you might be able to make the customs process easier for cheaper for your business. This short video shows you how to use the tool.
If you're a UK business thinking about moving goods into or out of the UK , this video is here to help you understand how customs intermediaries or agents can help you. For more information have a look at the guidance available on gov.uk.
If you're buying or selling goods abroad, you need to work out the amount of duty or VAT you owe. This short video tells you how to find out the 'commodity code' classification for your goods, using our Trade Tariff tool. Find out more on GOV.UK
You'll need a licence to import or export certain types of controlled goods. You may also need to pay extra duty in the UK. Unsure if this applies to your goods? This short video explains more about the types of goods that are classed as controlled. Find out more on GOV.UK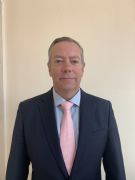 UAE Freezone and Residence Visa Expert
Write Your Dubai Will With Charterhouse Lombard
The importance of having a Will in place cannot be overstated. Particularly, if you're an expat living in the UAE.
Should you pass away without a Will, your estate will be divided in accordance with Sharia law – which may not be in line with your wishes.

Charterhouse Lombard makes Will writing easy. We'll guide you through every step of the process.

Our service starts with a detailed questionnaire which is used to create a first draft of your Will. Next, you are invited to make any amendments that you wish.

Once all parties are happy, we can arrange a meeting at the Wills Service Centre to sign and register your Will. You will then receive a copy for your records.

To find out more, or start the Will writing process,click here to request a call with a member of our team.