Also in the news...
Specification of requirements and grant funding agreements for exhibitors in Great Britain and Northern Ireland.
A free trade deal between the UK and India could bring huge benefits for Scotch whisky producers, as the UK Government looks to cut tariffs of up to 150%.
Information on key security and political risks which UK businesses may face when operating in Belgium.
Use this guide as a supplement when using the CHIEF and CDS trade tariffs to import and export goods to and from Great Britain (England, Scotland and Wales) after the end of the transition period.
Find out how inland pre-clearance checks affect you and what you need to do when we carry out checks on your goods.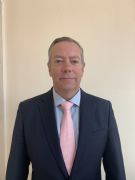 UAE Freezone and Residence Visa Expert
Write Your Dubai Will With Charterhouse Lombard
The importance of having a Will in place cannot be overstated. Particularly, if you're an expat living in the UAE.
Should you pass away without a Will, your estate will be divided in accordance with Sharia law – which may not be in line with your wishes.

Charterhouse Lombard makes Will writing easy. We'll guide you through every step of the process.

Our service starts with a detailed questionnaire which is used to create a first draft of your Will. Next, you are invited to make any amendments that you wish.

Once all parties are happy, we can arrange a meeting at the Wills Service Centre to sign and register your Will. You will then receive a copy for your records.

To find out more, or start the Will writing process,click here to request a call with a member of our team.