Also in the news...
Liz Truss announces technology and infrastructure tie-ups with India to boost both economies and help developing countries grow in a clean and sustainable way.
Trade department support for exporters in week-long event taking place next month
Relocating to a new country to start a business or get an exciting new role is an exhilarating process, but you need to make sure that you're fully prepared.
Secretary of State for International Trade, Anne-Marie Trevelyan, welcomes overseas investors and delegates to the Global Investment Summit in London.
Guidance for UK businesses on rules for selling services to Croatia.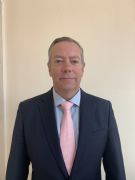 UAE Freezone and Residence Visa Expert
Why The UAE Is The Perfect Location For First Time Business Owners
We get it – deciding on the right place to locate your fledgling business is probably the biggest decision you will make. Choose the wrong one, and you may not reach your potential
Choose the right one, on the other hand, and you have all the ingredients you need for success. Here's why we think you should give serious thought to the UAE:
Fostering innovation:The UAE is the place for forward-thinking entrepreneurs; in fact, according to the Global Innovation Index it is the number one environment for innovation in the Arab world. For example, the Government Accelerators Initiative is emphasizing collaboration between the private sector, academics and NGOs to drive innovation across the board. The long-awaited EXPO-2021 will further cement the country's reputation for excellence in this field.
SME friendly:It is easier than it has ever been to set up a business in the UAE. In fact, some 60% of investment funding for startups in the MENA region was given to projects based here in 2019. It is also extremely common – and easy – to own your own company in the UAE. More than 40 free zones offer 100% foreign ownership of businesses, giving you the autonomy to make your own decisions within a world-beating business infrastructure.
An international hub:You could – and we do! – say the UAE's location is second to none. Based strategically between East and West, it is accessible to both emerging and established economies. It has world-class ports, airports and cargo handling centres, with a road network that is constantly being updated. Combine this with a telecommunications infrastructure that is second to none, and your new business can soon be ready to go global.
Favourable tax environment:The UAE government has worked hard to promote free trade. Foreign entities based within the country repatriate dividends, profits and interest without restrictions. As to the all-important question of tax, the UAE does not impose corporation, personal income, capital gains or withholding taxes. VAT is at 5% for onshore activities. All-in-all, this is a financial environment heavily weighted in favour of new business growth.
With its ongoing efforts to reduce its economic reliance on oil, the UAE is going to look very different in the coming decades. There are of course other business hotspots around the world you may be considering, but for nurturing startup growth, it is still hard to beat. And rest assured, we can support you through every stage of the setup.