Also in the news...
The UK is one of the best places on Earth to have a business. This makes many overseas companies seek to enter the UK market.
The Federal Capital Territory (FCT) Abuja, Nigeria's capital is gradually becoming a renowned city in Africa. In recent times, there has been an influx of people into the city and its real estate development and construction sectors are developing at a tremendous pace.
Looking to set up your UAE company? How about a visa for life? It might sound too good to be true, but it's a reality. And the offer ends October 31st.
If you want to build traction for your startup, you need to invest in a high-quality website. You also can't afford to make too many mistakes, because a good website costs money.
The Government reveals the 12 businesses from across the UK who will showcase their green technology and innovations at the Global Investment Summit.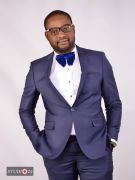 Why Register Your Trademark in Nigeria?
Trademark is any word, phrase, logo or symbol used to distinguish goods and services offered by one undertaking from those offered by another. It is an intangible asset and can be regarded as a commercial signature.
Your business name and logo is the distinguishing factor of your business. It is of immense value to your brand and sets it apart from other brands. It is important you protect it from infringement by third parties. Registering a trademark in Nigeria has the following benefits;
(a) Exclusive right
Trademark registration grants exclusive right of ownership to your trading name or logo. Your trading name or logo is your brand's identity and trademarking it grants exclusive commercial rights. It also prevents other businesses from using similar name or mark.
(b) Unique marketing tool
Your business trademark is its marketing tool unique to its products. This will make your products to be easily distinguishable from similar products in the market.
(c) Protection against infringement
Incorporating a company at the Corporate Affairs Commission ("CAC") only prevent other persons from registering a business with a similar name with yours. It does not guarantee protection of Intellectual Property in the name. This is why it is important for you to register the trademark of your business so as to protect the Intellectual Property in its trade name.
(d) Protection of trade name and incorporated name
Trademark registration is also important when your trading name differs from its incorporated name or when your business is a holding company to various businesses. Trademark registration will ensure that both the trading name and incorporated name are protected.
(e) Right to action against unauthorised use
Trademark registration protects the brand of your business against unauthorized use by third parties. Legal actions may be commenced to stop third parties from infringing your brand or trademark and obtain huge compensation for any infringement.
(e) Company Reputation
Registering a trademark protects the reputation in which your business has garnered over the years. This will attract customers willing to pay a premium price for the security and reputation that comes with your registered trademark. This will increase the value of the business and help it grow faster.
(f) Assignment of trademark
A registered trademark can be assigned or licensed to third parties for a fee. This will create additional revenue for your business. Registration of a trademark allows agents of your business to use its name or logo legitimately, especially if your business is planning to expand through franchising.
(g) International registration
Though there is no treaty in which Nigeria is a signatory which makes trademarks registered in Nigeria to be automatically deemed registered in member countries, usage and registration of trademark in Nigeria gives the trademark preference for registration in other countries.
(h) Requirement to obtain operation licence
Trademark registration is a requirement to obtain operation licence in some sectors in Nigeria.
(i) Indefinite lifespan
Registered trademarks have an indefinite lifespan. They only have to be renewed after a period of time and there are no limits to renewals.