Also in the news...
Find out how to import firewood, such as logs and kindling, into England, Scotland and Wales (Great Britain).
If you're a business that currently buys goods from or sells goods to countries outside the UK, or are planning to trade with Europe from January 2021, HMRC's new tool can help you identify ways you might be able to make the customs process easier for cheaper for your business. This short video shows you how to use the tool.
If you're a UK business thinking about moving goods into or out of the UK , this video is here to help you understand how customs intermediaries or agents can help you. For more information have a look at the guidance available on gov.uk.
If you're buying or selling goods abroad, you need to work out the amount of duty or VAT you owe. This short video tells you how to find out the 'commodity code' classification for your goods, using our Trade Tariff tool. Find out more on GOV.UK
You'll need a licence to import or export certain types of controlled goods. You may also need to pay extra duty in the UK. Unsure if this applies to your goods? This short video explains more about the types of goods that are classed as controlled. Find out more on GOV.UK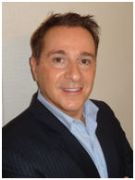 Cross Cultural Expert
Why Asians Aren't Persuaded By Your Brilliant Presentation Style
Many Western style business presentations are about establishing a quick rapport with the audience and getting to the specifics upfront. While this is considered effective and appropriate in the United States for example, it is not the best approach with many Asian cultures.
During a coaching session with the Vice President of vehicle sales for an American automotive manufacturer we discussed his challenges with what he called ' theAsian presentation style'.
"I just got back from my company's Annual General Meeting in Tokyo." Dylan said.
"How did it go?" I asked.
"The way the Japanese present is excruciatingly boring! They are totally monotone, stiff as a board and give hours and hours of background. Sometimes they even start with, 'We opened our first factory in Nagoya in 1916,' and I just cringe."
"You manage quite a diverse group of countries in Asia, right?" I asked.
"Oh yes, all of South East Asia and India."
"Is there something you can learn from your Japan experience in terms of communication style that will help you with your other Asian countries?"
"I never thought about it but I don't really see any similarities with Japan and my other key Asian countries."
"Really. Not at all?", I asked.
I continued, "For sure the communication style in your key countries is not the same as Japan. But all the countries you manage generally prefer a lot more context and background when presenting than in the West."
"Now that I think about our meetings and conversations, there seems to be a good deal of small talk, story-telling, and going off on tangents," he replied.
"How do you usually handle that?", I asked
"Well, I tend to cut them off so we stay on point. But that probably isn't the best approach, is it?"
"I think they will smile and go along with your request since you are the boss. But I guarantee you are training them to hold back on communicating with you. It might just come back and cause you some trouble especially if they have to report to you some bad news."
Here are some tips to keep in mind when presenting to an Asian audience:
Provide your audience with a lot of contextual information and explanations. In order to get buy-in, Asians very often like to spend time understanding the 'Big Picture'.
Asians are typically very good listeners and will normally be an attentive audience. Their decisions tend to be subjective and are emotion- and relationship-based, so try to appeal to this in a presentation.
Your audience is unlikely to interrupt during the presentation, so build in time for questions afterwards and expect some questions to be one-on-one, not in front of the group.
Stress what has happened in the past and discuss your track record, rather than making grandiose projections into the future.
Potentially awkward or challenging questions will be avoided, as nobody wants to cause the speaker to lose face.