Also in the news...
Forex Market is also known as Foreign Exchange Market or Currency Trading Market.
Obtaining a business license in Italy: what you need to know
The UK has introduced a points-based immigration system.
Find out what you need to do to prepare for making declarations on the Customs Declaration Service.
If youíre setting up a new online business, having a user-friendly website and sound SEO strategy thatís tailored to your target market is important. And if youíre targeting British consumers, there are a few SEO boxes you can tick to ensure you rank well on UK-based searches and drive the right traffic back to your website.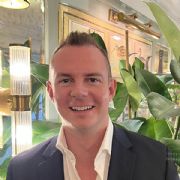 UK Tax Expert
What is involved in setting up a UK company bank account?
We look at what is involved and the requirements of setting up a UK company bank account from anti-money laundering requirements to the bank mandate itself.