Also in the news...
Round five of negotiations for a free trade agreement between the Republic of India and the United Kingdom
Use this guide as a supplement when using the CHIEF and CDS trade tariffs to import and export goods to and from Great Britain (England, Scotland and Wales) after the end of the transition period.
Trading under sanctions with Russia
Lists of confined establishments in Great Britain, Jersey and the Isle of Man approved to export or move ungulates to the EU and Northern Ireland.
Find out about Import VAT and Customs Duty when you send gifts into the UK.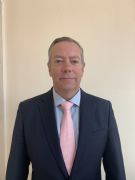 UAE Freezone and Residence Visa Expert
What are the Benefits of a UAE Offshore Company?
If youíre thinking of setting up an offshore company, few locations can compete with the UAE. The region is tailored towards supporting businesses of all sizes (in a variety of different sectors), and there are numerous benefits on offer.
Hereís a run-through of the main advantages.
The benefits of setting up an offshore company in the UAE
- Multiple tax benefits
Itís 100% tax free to set up an offshore business in the UAE, and youíll also be able to keep 100% of the returns. The tax perks have attracted big investment in the region, which in turn, has strengthened the economy. This is something that benefits offshore companies operating in the area.
- 100% foreign ownership
Another major advantage is the fact that the UAE allows foreign entrepreneurs to retain 100% of the ownership of their business. Youíre also free to operate with financial privacy.
- Better confidentiality
If you want to operate with a higher degree of confidentiality, setting up an offshore company in the UAE makes good sense. Names of Directors and Shareholders are not available on public record. (These do however have to be disclosed on the Company Registry.)
- Your assets are protected
The UAE offers asset protection (the exact nature of this differs, depending which state you establish your company in). For example, in Dubai youíre permitted to segregate your creditors from your secured assets, which provides greater peace of mind for the future.
- Reduced operating costs
Thereís less legal requirement to provide reports (such as an annual report or financial accounts), which means you wonít have to necessarily lease office space or hire staff to remain compliant. In fact, in some instances, you may even be able to operate from a virtual office, which greatly reduces costs.
- Youíre protected against lawsuits
Lawsuits have the potential to destroy businesses. Thankfully, when you set up an offshore UAE company, youíll have protection if the worst should happen. Your personal assets wonít be seized, and other resources are protected too.
Further benefits
There are several other advantages that are worth mentioning, such as:
There are no audit requirements for setting up an offshore UAE company.
Itís quick and easy to establish your business, if youíre working alongside a specialist advisor.
The shareholder can operate the company, if required.
Only one owner is required to set up the company.
Company registration takes as little as three to seven days.
Why the UAE?
The UAE is a great place to set up an offshore business. Itís politically stable, actively geared up to support enterprise, and has a solid economy. Itís also well-positioned globally, and has a formidable reputation across the world.
If youíre thinking of starting an offshore company here, get in touch with Charterhouse Lombard today. Weíre here to help you register and establish your business, and to provide any advice and support that you might need.