Also in the news...
Liz Truss announces technology and infrastructure tie-ups with India to boost both economies and help developing countries grow in a clean and sustainable way.
Trade department support for exporters in week-long event taking place next month
Relocating to a new country to start a business or get an exciting new role is an exhilarating process, but you need to make sure that you're fully prepared.
Secretary of State for International Trade, Anne-Marie Trevelyan, welcomes overseas investors and delegates to the Global Investment Summit in London.
Guidance for UK businesses on rules for selling services to Croatia.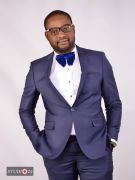 What Are the Advantages of Winding Up A Nigerian Company Which Is No Longer Carrying on Business?
There are various reasons for which a company may no longer be able to carry on business. This may be due to business, financial, economic or social factors.
Winding-up a company is the process of bringing the affairs of such a company to an end. This is also referred to as dissolution of company which signifies the legal death of the company. The common practice in Nigeria is to leave such companies dormant. This article enumerates the advantages of voluntarily winding up a company which is no longer carrying out business.
a. Accumulation of debts
It is natural for every going concern to accumulate debts. One of such debts is that the Corporate Affairs Commission ("theCAC") requires every company to file its annual returns for each business year. The Companies and Allied Matters Act ("CAMA") requires that all companies must file their annual returns for every business year irrespective of the fact that they are no longer carrying on business. This is an accumulated debt for the Shareholders of the company. But, if the company was dissolved then all the affairs of the company would have been brought to an end.
b. Payment of Taxes
All Companies in Nigeria are required by the Federal Inland Revenue Service ("FIRS") and other government parastatals like Abuja Municipal Area ("AMAC") to pay tax periodically. This is irrespective of whether the company is carrying on business or not. These taxes include the Company Income Tax, dues, fees and other levies. Failure to pay these taxes could incur civil and criminal penalties for the Shareholders and Directors of the company. Winding up the company will bring all such taxes to a halt.
c. Risk Management
There is a high possibility of an existing company which is no longer carrying on business to encounter unforeseen liabilities which may occur due to its existence. Winding up the company removes all possibilities of such liabilities.
d. Assets of the Company
A company is an artificial person capable of owning its own assets. An individual cannot successfully claim the assets of a company even though he/she is a Shareholder of the company. However upon the dissolution of the company, its assets will revert back to its Shareholders. During the dissolution process, the Shareholders of the company can determine how such assets will be shared.
e. Company debt written off
If a company is no longer able to operate because of increased competition or a significant change in the market, it is unlikely to be able to repay its outstanding creditors. The closure of the company through winding up will result in any outstanding debts being written off. This leaves the Directors to focus on new business opportunities.
f. Relatively low one-off cost
The cost of winding up is relatively low. There will be an initial cost for preparing the company's Statement of Affairs and calling the creditors meeting. However any further liquidation costs are then paid for from the sale of the company's assets.
g. Investment funds can be focused on new business opportunities
Once a company is wound up there is no on-going burden of debt repayments. Available investment funds can then be used for other business opportunities rather than used to repay debt.
h. No redundancy or restructuring costs
After a company is wound up, it is the job of the Liquidator to make any employees redundant. Redundancy payments must be made from the assets of the company. Any long term liabilities such as leases are cancelled by the Liquidator. These costs do not have to be paid by the Directors or Shareholders unless personal guarantees have been given.
i. Avoid being struck of by CAC
In 2019, the CAC deregistered about 40,000 (Forty-thousand) companies for noncompliance with its rules and regulations. This means dissolving the company will avoid this compulsory deregistration by the CAC as the Shareholders can dissolve the companies on terms which are convenient to them.
j. Legal Action
All legal action against and on behalf of the company is halted.
k. Name
Upon winding up of the company, the name becomes available to be used for another business entity.