Also in the news...
Trading under sanctions with Russia
Lists of confined establishments in Great Britain, Jersey and the Isle of Man approved to export or move ungulates to the EU and Northern Ireland.
Find out about Import VAT and Customs Duty when you send gifts into the UK.
Information on security and political risks which UK businesses may face when operating in Belarus.
This notice advises of revisions to the General Trade Licence Russia Sanctions - Vessels.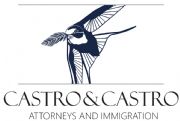 Mexico Corporate Law & Immigration
Visa Requirements for British Nationals wanting to live in Mexico
As a British National willing to live in Mexico without earning a salary there, the following type of visa may be the best for you.
If you are thinking about moving to Mexico, be it for retirement, to stay for a long period of time, or just to know the country, the Rentista Visitor Carnet Visa may suit you very well.
Still, please keep in mind that there are also other options, depending on your specific circumstances for moving and which you can consult to us anytime.
As a British National you can come to Mexico without a visa, and enter the country as a visitor and stay for a maximum of 180 days in the country. If you are hesitant about coming and live here and want to know the country better, this is a reasonable time to get acquainted and make decisions.
Be aware that in order to obtain this kind of visa, you will be required to prove that you own sufficient resources that would make it possible to stay in Mexico under no employment here, that is, to have a legal income from abroad or from savings or investments in Mexico, not a lucrative activity to which a different type of visa would apply (a work visa).
The following is the information published on the Consular Section for British Nationals on the web page of the Mexican Embassy in the United Kingdom.
We are only including the requirements related to proving the resources and income which would be needed to obtain the Rentista Visitor Carnet Visa. The rest basically refers to regular documents needed for the process and which you can also consult in detail at the Embassy's web page:
Visa applies to:
A foreign national who lives off the income from savings and investments in Mexico or abroad, or any legal income from abroad, such as retirement pensions can apply for a "Temporary Resident Visa" (Residente Temporal).
This is a single entry Visa and will allow the applicants to enter to the country to exchange it for a Temporary Resident Card within 30 days upon their arrival at the nearest migration office (INM). The temporary resident card will be valid for one year and multiple entries.
The abovementioned requirements regarding the economic resources to comply to according to each case are:
· Copy of the official registry before a notary public, (Escritura Pública ante Fedatario Público) proving that the applicant owns real estate properties in Mexico or proof of the business.
· Original and copy of the last six month UK bank statement.
· Proof of bank account in Mexico (Headed letter from the Mexican institution, if you have one).
· Proof of monthly income salary or pension. The minimum monthly income is £1,245.00, during the last 6 months. or
· Proof of investments or bank accounts having an average monthly balance of at least £62,115.00 during the last 12 months.
Our firm can help you to define the different options for Residency in Mexico according to your specific circumstances and plans.
The following link on our web page shows some popular options for living or retire in Mexico. We hope that this is useful and helps you define your plans for coming here !
https://castroycastro.com.mx/CoolPlaces.html