Also in the news...
Find out how to import firewood, such as logs and kindling, into England, Scotland and Wales (Great Britain).
If you're a business that currently buys goods from or sells goods to countries outside the UK, or are planning to trade with Europe from January 2021, HMRC's new tool can help you identify ways you might be able to make the customs process easier for cheaper for your business. This short video shows you how to use the tool.
If you're a UK business thinking about moving goods into or out of the UK , this video is here to help you understand how customs intermediaries or agents can help you. For more information have a look at the guidance available on gov.uk.
If you're buying or selling goods abroad, you need to work out the amount of duty or VAT you owe. This short video tells you how to find out the 'commodity code' classification for your goods, using our Trade Tariff tool. Find out more on GOV.UK
You'll need a licence to import or export certain types of controlled goods. You may also need to pay extra duty in the UK. Unsure if this applies to your goods? This short video explains more about the types of goods that are classed as controlled. Find out more on GOV.UK
USA- The land of opportunities
The United States of America, the land of opportunity – and with a population of more than 330 Million there certainly are plenty of opportunities to explore when it comes to exporting goods and services.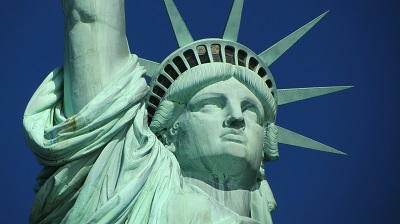 The US is considered the largest and technologically most advanced economy in the world. It has a consistently growing GDP and is among the top three in the world when it comes to import and export. It is also the UK's top export destination, with an estimate of around USD120 billion worth of traded goods for 2018. The major industries exporting goods and services from the UK to the US include vehicles, machinery, pharmaceuticals, technical equipment and precious stones and metals, while there is also substantial trade in both directions for services like finance and tourism.
If you are planning on exporting goods or services to the US there are, as with all other countries, a few things to consider. First, it is worth bearing in mind that the US is a federal system where each state must be looked at as a separate entity with big regional variations in laws and regulations. Contracts, for example, are heavily scrutinized and litigation is known to be very common. Culturally, there are also vast differences between the north and the south of the country, as well as the east and west coast. Even though there are minimal language barriers – the official language of the United States is English, after all – speaking 'American' can be a huge plus when trying to 'make it in America', as they say.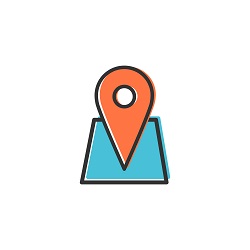 This is where localisation should be looked at as a helpful measure to make sure that access to US market goes as smoothly as possible. Localisation involves adapting a text from one language variant to another, rather than translating from one language to another. During this process, professional language service providers, address grammatical or typographic differences, and, if the client wishes, also adapt cultural sensitivities, currencies, date forms, addresses and phone numbers, or any idiomatic expressions that are used in the original language variant. This ensures your content is aimed at the relevant target audience without alienating your product or service from this new potential market, which could also provide access to the global supply chain and other export markets.
Having a professional language provider makes exporting easier and safer, as we can provide assurance that marketing texts for your products or even legal documents are in the right hands and can give you the upper hand in a new market that comes with a lot of competition.