Also in the news...
If you run an EU-based business, check what your business needs to know to continue trading with the UK.
Find out about new safety and security declarations that will apply from 1 October 2021 on goods leaving Great Britain (England, Scotland and Wales).
It is one of the best ways for the Italian citizen to manage their business. This corporate vehicle allows access to multiple advantages of an advanced jurisdiction such as the US and also manages to maintain a low tax rate with very manageable levels of accounting and bureaucracy.
Joint Ministerial Declaration on Future Economic Cooperation between the Association of Southeast Asian Nations (ASEAN) and the United Kingdom of Great Britain and Northern Ireland (UK).
These are exciting times for Dubai and the UAE. With the entire business worldís attention soon to turn to the Emirates with the delayed Expo 2020 kicking off in October (and continuing all the way through to the end of March next year) itís never been a better time to be a UAE business owner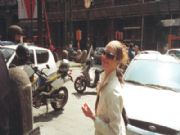 Start Doing Business Overseas
UK Exhibition To Drive Overseas Trade
Innovative event encourages British business owners to step onto the global stage
If youíre looking to expand your business internationally, export products or set up overseas operations, then you need to visit the Going Global exhibition and conference at London Olympia on 28-29th November. With educational seminars, workshops, networking events and interactive features, the event is supported by leading international trade organisations.
Statistics from UK Trade and Investment (UKTI) show that companies which export see a 34% increase in productivity within the first year. They are also 11% more likely to survive. So itís no surprise that half of the big companies who have been successful in the UK want to launch abroad. The UK Government is encouraging exportation to increase economic growth, making now a great time for Going Global.
Your business can raise its profile on the global stage at the same time as acquiring the latest knowledge, information and education to better export your products or set up overseas operations, thanks to Going Globalís unique combination of learning opportunities and intense networking. Exclusive seminars will focus on Europe and each of the BRICS economies (Brazil, Russian, India, China and South Africa), addressing the most important issues, challenges and opportunities with expanding into these countries and cultures. Our series of seminars will also explore the Arabian Gulf, including the UAE.
Running next door to the 30th Business Show, all the seminars, workshops and networking opportunities are all under one roof and completely free! Going Global 2013 is the definitive event for any UK business looking to trade overseas. Book your tickets online now at www.goinggloballive.co.uk