Also in the news...
Find out about new safety and security declarations that will apply from 1 October 2021 on goods leaving Great Britain (England, Scotland and Wales).
It is one of the best ways for the Italian citizen to manage their business. This corporate vehicle allows access to multiple advantages of an advanced jurisdiction such as the US and also manages to maintain a low tax rate with very manageable levels of accounting and bureaucracy.
Joint Ministerial Declaration on Future Economic Cooperation between the Association of Southeast Asian Nations (ASEAN) and the United Kingdom of Great Britain and Northern Ireland (UK).
These are exciting times for Dubai and the UAE. With the entire business world's attention soon to turn to the Emirates with the delayed Expo 2020 kicking off in October (and continuing all the way through to the end of March next year) it's never been a better time to be a UAE business owner
The concierge service provides a one-stop shop to help maritime businesses interact with government departments.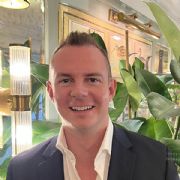 UK Tax Expert
Top 5 reasons why companies are setting up in the UK
Foreign Direct Investment is as ever popular with the UK market. There are a number of reasons for this, but we are seeing a constant flurry of companies setting up in the UK because:-
Ease of doing business. Sure, it can be difficult to open a bank account unless you've got the right documentation in the required format but setting up a company can be done within 24hrs or so. Better still, instruct a firm to handle all of these aspects on your behalf.
English law. The legal system is globally recognised, and many overseas based territories actually replicate the UK legal process. Contracts of Employment with UK based employees of European based employers prefer the certainty of the English legal system.
A common time-zone. Depending on which part of the year you're in, it's reasonably straightforward to have a call with New Zealand, Australia and the US on a reasonable time-zone. The UK is ideally placed to be able to support Asia and America's at either the morning or evening, respectively.
Its vibrant culture. Whether you agree or disagree, London is, and always will be the highly regarded and well-respected on personal and professional levels throughout the world. With London aside, the UK offers a vast pool of talent, with different cultural pockets and vibrant communities scattered throughout the country. Mining in North Wales, creative and media in Manchester and IT hubs throughout the M4 corridor west of London continuing through the Thames Valley and beyond. The UK is as popular as it ever was.
Physical location. Ignoring the BREXIT aspect, irrespective of a protracted leave or "bad-deal", the UK will always have such close ties with its EU neighbours. Many companies either setup in the UK because they expect to have clients/customers in the UK and beyond, or because they already have a small client-base in existence.
Are you ready to take your company to the UK and beyond? Have a look at the different legal structures available, and services we provide to our clients.