Also in the news...
Forex Market is also known as Foreign Exchange Market or Currency Trading Market.
Obtaining a business license in Italy: what you need to know
The UK has introduced a points-based immigration system.
Find out what you need to do to prepare for making declarations on the Customs Declaration Service.
If you're setting up a new online business, having a user-friendly website and sound SEO strategy that's tailored to your target market is important. And if you're targeting British consumers, there are a few SEO boxes you can tick to ensure you rank well on UK-based searches and drive the right traffic back to your website.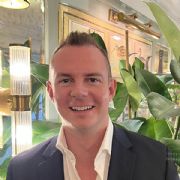 UK Tax Expert
Top 5 reasons why companies are setting up in the UK
Foreign Direct Investment is as ever popular with the UK market. There are a number of reasons for this, but we are seeing a constant flurry of companies setting up in the UK because:-
Ease of doing business. Sure, it can be difficult to open a bank account unless you've got the right documentation in the required format but setting up a company can be done within 24hrs or so. Better still, instruct a firm to handle all of these aspects on your behalf.
English law. The legal system is globally recognised, and many overseas based territories actually replicate the UK legal process. Contracts of Employment with UK based employees of European based employers prefer the certainty of the English legal system.
A common time-zone. Depending on which part of the year you're in, it's reasonably straightforward to have a call with New Zealand, Australia and the US on a reasonable time-zone. The UK is ideally placed to be able to support Asia and America's at either the morning or evening, respectively.
Its vibrant culture. Whether you agree or disagree, London is, and always will be the highly regarded and well-respected on personal and professional levels throughout the world. With London aside, the UK offers a vast pool of talent, with different cultural pockets and vibrant communities scattered throughout the country. Mining in North Wales, creative and media in Manchester and IT hubs throughout the M4 corridor west of London continuing through the Thames Valley and beyond. The UK is as popular as it ever was.
Physical location. Ignoring the BREXIT aspect, irrespective of a protracted leave or "bad-deal", the UK will always have such close ties with its EU neighbours. Many companies either setup in the UK because they expect to have clients/customers in the UK and beyond, or because they already have a small client-base in existence.
Are you ready to take your company to the UK and beyond? Have a look at the different legal structures available, and services we provide to our clients.