Also in the news...
Find out what you need to do to prepare for making declarations on the Customs Declaration Service.
If you're setting up a new online business, having a user-friendly website and sound SEO strategy that's tailored to your target market is important. And if you're targeting British consumers, there are a few SEO boxes you can tick to ensure you rank well on UK-based searches and drive the right traffic back to your website.
Find out whether you're established in the UK for customs purposes.
What UK goods vehicle operators need to do to carry out international road haulage.
Find out how to import firewood, such as logs and kindling, into England, Scotland and Wales (Great Britain).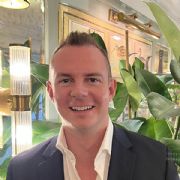 UK Tax Expert
Top 10 tips for UK setup
We have created our list of Top 10 tips for UK setup as we are often asked "what should we be considering when setting up in the UK", or "what do we need to have in place to setup in the UK".
Over the coming weeks, we will be publishing these articles with a view to providing support to those companies looking to setup in the UK.
This list is by no means definitive, and is a very high level overview of the key points to consider.