Also in the news...
These are exciting times for Dubai and the UAE. With the entire business world's attention soon to turn to the Emirates with the delayed Expo 2020 kicking off in October (and continuing all the way through to the end of March next year) it's never been a better time to be a UAE business owner
The concierge service provides a one-stop shop to help maritime businesses interact with government departments.
British rail companies are on track for a potential export boom thanks to the UK-Australia trade deal.
How you import from and export to Mexico.
As more economies around the world open up and companies bring employees back to the office, global expansion plans that may have been put on hold last year are now taking shape. It can be challenging to know where to start, but here are some key factors to consider when expanding your operations into new countries.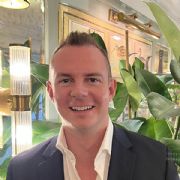 UK Tax Expert
Top 10 tips for UK setup
We have created our list of Top 10 tips for UK setup as we are often asked "what should we be considering when setting up in the UK", or "what do we need to have in place to setup in the UK".
Over the coming weeks, we will be publishing these articles with a view to providing support to those companies looking to setup in the UK.
This list is by no means definitive, and is a very high level overview of the key points to consider.