Also in the news...
Specification of requirements and grant funding agreements for exhibitors in Great Britain and Northern Ireland.
A free trade deal between the UK and India could bring huge benefits for Scotch whisky producers, as the UK Government looks to cut tariffs of up to 150%.
Information on key security and political risks which UK businesses may face when operating in Belgium.
Use this guide as a supplement when using the CHIEF and CDS trade tariffs to import and export goods to and from Great Britain (England, Scotland and Wales) after the end of the transition period.
Find out how inland pre-clearance checks affect you and what you need to do when we carry out checks on your goods.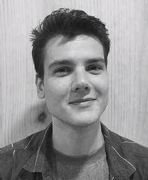 Offshore Company Formation Expert
The Smart Company - and why should it be on the radar of every entrepreneur today?
As an aspiring entrepreneur, setting up a legal structure for your new business is one of the first essentials you need to think about when you're ready to make things official. While most entrepreneurs love to innovate new ideas and solve problems, innovating a corporate legal structure really isn't something many have even thought about. Yet how your company is structured by design will determine how it will run, wouldn't you agree?
Enters the Smart Company (SC). We innovated the Smart Company model so you wouldn't have to. Designed to empower the next generation of entrepreneurs, a Smart Company runs on Ethereum blockchain with full legal compliance. Therefore as a corporate structure, it is a transparent, immutable, verifiable, error-proof, fast and cost-effective way of managing a company.
Compared to traditional business types, a Smart Company is a hybrid model of International Business Company (IBC) and a Decentralized Autonomous Organization (DAO). Whereas a DAO is not legally recognized, a Smart Company is, combining legal recognition with a touch of blockchain technology. One of the most unique creations of a Smart Company is the ability to convert corporate shares into tokens. These shares are registered on the blockchain as unique Ethereum ERC-20 tokens modified for security laws. These tokens carry information that makes them unique to each organization and tracks the history of their movements, without interfering with the legal validity of the share.

Because of this, we enable radically different ways of doing things. Compared to the global average time needed to incorporate a legal organization, we are able to shave off 99.7% of the time, costing our users 99.9% less on any transactions when sending corporate shares to investors, advisors or team mates. How is this possible? Because we are a Smart Company ourself and therefore able to scale our innovative solution we've built on the blockchain. This is not optimization of the corporate management structure, this is a fundamental systems shift that will change how future businesses are run.

Taking a few steps back, corporate governance is a sector that hasn't seen many innovative solutions to date. Understanding how Smart Companies got started in the first place, Korporatio's founder Stefano Covolan shares his story:

"I invested in a startup that got a great increase in valuation only 3 months after my investment, but that happiness only lasted a few minutes. The problem was - in a market with no liquidity the increase in valuation is almost fake. Basically, I had an issue directly in front of me, and started to look for a solution in the market. Unfortunately nobody was working on something like that, so I decided to do it myself. While I was developing the simple concept I saw that smart contracts could do so much more, so I decided to create a 360 solution for the company governance."
And the Smart Company is exactly that. To understand the potential of this, here are a few reasons why this model should be on the list of options for every entrepreneur:
Streamlining corporate governance
Corporate governance tops our list. While every corporate transaction in a legacy company requires multiple steps, time, paperwork and costs, performing these same steps via our dApp, every corporate event happens as soon as the Ethereum's block for the specific transaction is confirmed, in real time. Therefore, this opens up the potential for completely rethinking corporate management, reducing human error and most importantly, increasing speed, accuracy, efficiency and efficacy.

"Simple tasks in the company governance take a lot of time as there are many documents that need to be passed from one step to the next. We are talking about days or even weeks for something that should take a few minutes at max", Mr. Covolan explains.
"If you are running a public company with thousands of employees, maybe you don't really need a fast solution, but if you are a startup, with limited resources, having something completed immediately can give you a big advantage in the sector you operate in."

2. Unlocking illiquid assets
One of the most empowering advantages of Smart Companies is its ability to convert illiquid assets owned by the company into tradable shares with real-world value. This is because the ERC-20 tokens are legally recognized securities, corporate shares, and therefore subject to the same legal rights and limitations. Previously asset-heavy industries can now be offered liquidity, which itself has the potential to revolutionize entire business models.
The conventional model of ownership is already changing. As an example, if you own a hotel in a small town and your sales have been continuously declining over the years. As a business owner, your cash is strapped to the hotel building you own and needing liquidity, your options are fairly limited to either selling the business with much less than desired valuation, or developing new revenue models which is slow and costly. While a previously limiting scenario, by registering your hotel as a Smart Company, the hotel is now a physical asset that can be tokenized in a legally recognized way. In other words, previously illiquid assets can now be converted to tokens governed by smart contracts on the chain.

This possibility opens up the potential of each individual room in the building. Instead of selling access to rooms the way traditional hotels do, you can now create hybrid models of property investment and renting rooms at the same time. Ownership can be transferred in real-time, secure and verifiable ways. This doesn't just provide more liquidity for your business development, but also unlocks opportunities to build radically different models around the traditional hotel. And it's not just real estate. This applies to all illiquid assets from cruise ships to jewelry and machines to land.
3. Smart Intellectual Property
Let's move from tangible assets to intangible assets. Intellectual property (IP) refers to creations of the mind, such as inventions; literary and artistic works; designs; and symbols, names and images used in commerce. IP is protected in law by patents, copyright and trademarks to enable creators to earn recognition and financial gain, but the right balance between the interests of innovators and wider public is always tricky. Also, social media is drastically changing the way IP is viewed, shared, published and distributed today along with the trend of key influencers and other personal brands.
Smart Companies enable smart IP management. IPs can be considered intangible assets of a company, e.g. brand name, and assets are governed by corporate shares. As each Smart Company shares are tokenized with a unique code, this means all your intellectual property can be tokenized and powered by blockchain, while you maintain full ownership.

The ability to register the entire life cycle of your company's IPs can add tremendous value to your business. It can serve as evidence of creatorship as well as evidence of use of IP rights. This would also simplify the due diligence processes required for IP transactions in mergers and acquisitions and smoothen out IP right audits. And this is just scratching the surface of the potential here.
For social media influencers and other personal brands, this opens up even more opportunities. From sports athletes to art collectors and singer-songwriters to independent photographers, the ability to tokenize your intangible assets can revolutionize entire industries. Ways of collaboration within the sector, sharing profits, ownerships of content, engaging with audience and monetizing value - sky's the limit for the creative minds.
4. One-stop ecosystem
Korporatio offers a one-stop solution for everything you need to manage your business. From Know Your Customer (KYC) processes to voting and trading your shares to fundraising, everything can be managed in real-time on our dashboard*, directly from your computer. This means that an aspiring entrepreneur with an idea could set up their business the same day and start trading shares immediately with real time, accuracy coded into smart contracts, and transparency and security provided through the distributed ledger.
However, the real power of the ecosystem is in its ability to free your mind to innovate, build what you, as an entrepreneur, aspire to build, as Mr. Covolan visions:
"Our main goal is to create a solution where entrepreneurs can focus only on their business, not having to take care of anything else. Basically, having technology take care of every single task of the company formation and governance."

In the exponential growth curve of technological development today, businesses will have to respond much more faster than ever before - perpetually adopting and adjusting with fresh methods and solutions as we go. And this can be made possible, simply because you are now able to slice your Smart Company assets into a million different units, projects or models. You can vote about a decision with your shareholders in minutes, get investment with a transparent track record if you please and minimize the due diligence for mergers and acquisitions.

So to conclude, what would all of this mean to you as an entrepreneur?

Going back to our previous example, as that traditional hotel owner, you now enter a completely different ball game setting up a Smart Company. Simply put, you have a significant amount of possibilities to develop your business forward.
Your hotel can be tokenized for different purposes and ownership models for a wide range of investors, you could franchise your hotel brand name for international expansion sharing the use of your trademarks, while gaining control over it and tracking licence fees or royalties as you go. You could attract talent and investors on board of your projects across the world without ever meeting them in person as all your corporate governance and execution is written in codes of smart contracts and perform exactly the way you'd like them to. Marketing can be done through influence marketers, to whom you can share ownership over their contribution in the intellectual property they've created. And last but not least, all of this can be done from a single computer from your living room, in real time, with minimal costs.

Ultimately, this is a solution we've created in team Korporatio for entrepreneurs, from entrepreneurs. So that you, as an entrepreneur, can focus on what really matters.
Article written by Lu Ying, at Korporatio. https://www.korporatio.com
For any questions or inquiries, feel free to drop me a line at lulu@korporatio.com. Always happy to help.