Also in the news...
Round five of negotiations for a free trade agreement between the Republic of India and the United Kingdom
Use this guide as a supplement when using the CHIEF and CDS trade tariffs to import and export goods to and from Great Britain (England, Scotland and Wales) after the end of the transition period.
Trading under sanctions with Russia
Lists of confined establishments in Great Britain, Jersey and the Isle of Man approved to export or move ungulates to the EU and Northern Ireland.
Find out about Import VAT and Customs Duty when you send gifts into the UK.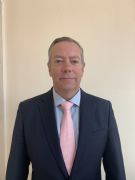 UAE Freezone and Residence Visa Expert
The Key Benefits of UAE Free Zone Visas
Setting up a company in a UAE free zone is a popular option with businesses; something that's no surprise when you see the benefits that are on offer. This is especially the case since the 2018 change to the law, which permitted foreign companies to enjoy 100% ownership of their enterprise.
Free zone visas are also highly advantageous to have. Here's more information.
The main benefits of having a free zone residency visa
The key advantages of having a free zone visa are:
Tax exemption. The visa means that you'll be exempt from paying import, export or personal taxes. You'll also be exempt from paying corporate taxes for a specified period of time – and this can be renewed at a later date.
100% ownership. Since 2018, foreign entrepreneurs have enjoyed 100% ownership of their company. Previously, they required a local sponsor, who had to own a majority of the shares.
Financial access. When you have a free zone visa, you'll be able to open a local bank account, and access any other financial services you may require.
Lease premises. You can also lease premises, and benefit from longer-term leasing options, which last up to 25 years.
Fund transfer. A free zone visa permits you to transfer funds without incurring a fee.
Driving licence. You'll be allowed to apply for a driving licence, which is useful if you need to travel for your job.
Healthcare access. Once you have a free zone residency visa, you'll benefit from the same access to health care as a UAE resident. You can also take out health insurance, if required.
School registration. If you choose to bring your family over to the UAE, you'll be able to register them in schools – both state and private.
Visa-free travel. You can travel to specific countries without requiring an additional visa.
How to get a free zone residency visa
All residence visas are handled by the UAE's General Directorate of Residency and Foreign Affairs. To obtain a free zone visa, you'll need to be sponsored by your chosen free zone. Charterhouse Lombard can manage the entire process.
Stage One – registration
Once the company has been incorporated, we can apply for the company establishment card. The establishment card is the pre-cursor of being able to apply for entry permit.
Stage Two – entry permit
Next, we'll need to apply for your entry permit. This is usually issued within 15 days and is valid for 60 days.
The entry permit is either activated by doing a status change if you are within the UAE or stamping at passport on arrival in the UAE.
Stage Three – medical tests
You're required to undergo a simple medical test. This is relatively straightforward, and your results are available the next day. We'll also collect and take you to your medical to make the process as smooth as possible.
Stage four – Identity Card
Once you have got the medical results, you can take to emirates ID centre to process your emirates biometric card to facilitate your identity card. The ID card is essential to everyday life in Dubai and enables you to do things like open a bank account, get a driving licence, and more.
Stage 5 - Visa
Once we have completed the medical and emirates ID processing, your visa will be stamped in your passport.
Getting your free zone visa
Charterhouse Lombard are on hand to assist with obtaining a free zone visa. To find out more, get in touch with our team today.