Also in the news...
These are exciting times for Dubai and the UAE. With the entire business world's attention soon to turn to the Emirates with the delayed Expo 2020 kicking off in October (and continuing all the way through to the end of March next year) it's never been a better time to be a UAE business owner
The concierge service provides a one-stop shop to help maritime businesses interact with government departments.
British rail companies are on track for a potential export boom thanks to the UK-Australia trade deal.
How you import from and export to Mexico.
As more economies around the world open up and companies bring employees back to the office, global expansion plans that may have been put on hold last year are now taking shape. It can be challenging to know where to start, but here are some key factors to consider when expanding your operations into new countries.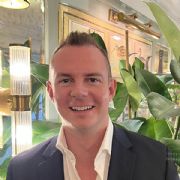 UK Tax Expert
The future of working and the future of cities
The COVID-19 pandemic has created a new way of working and this has made us think of what the future holds for the workforce and our cities.
In theory the pandemic has created a natural experiment in home working. In the UK, the proportion of the workforce regularly working from home (WFH) rose from around 5% to nearly 50% in April 2020.Of course,not all work can be done from home and some industries such as healthcare, manufacturing and construction continued to be site-specific.
Before the pandemic, the share of the workforce based at home rose by about 0.2% a year. This was mainly due to improvements in technology, more flexible working practices and the growth of the service economy all played a role.
As we can now see the end of lockdown in the UK in sight, it seems that the topic of home working is being discussed by many companies. A recent Office for National Statistics (ONS) survey found that almost 30% of working adults plan to continue working from home at least some of the time after the pandemic. If this does take place then the pandemic looks set to speed up the gradual, long-term shift to homeworking.
Workers have also been able to recoup extra hours worked by not commuting during the pandemic. A study estimated that Americans saved over nine billion hours between mid-March and mid-September 2020 as a result of not having to commute. About one third of that time went into working longer and the remainder was devoted to childcare, leisure activities and home improvement.
All of the above does not mean 'city work' is over. Cities are needed for human progress because they foster learning, relationships, competition and the exchange of ideas. We therefore believe that the standard 'nine to five, five days a week' template has gone and homeworking will play a bigger role, however most people also want to spend some time in the workplace. It is all about balance and companies will need to adapt to a new form of working once the lockdown is lifted.
A hybrid form of work needs to be found so that employees can benefit from homeworking and the employers gain from increased creativity and productivity from their staff.
If you would like advice about implementing long-term homeworking options for your staff then, please get in touch.