Also in the news...
If you run an EU-based business, check what your business needs to know to continue trading with the UK.
Find out about new safety and security declarations that will apply from 1 October 2021 on goods leaving Great Britain (England, Scotland and Wales).
It is one of the best ways for the Italian citizen to manage their business. This corporate vehicle allows access to multiple advantages of an advanced jurisdiction such as the US and also manages to maintain a low tax rate with very manageable levels of accounting and bureaucracy.
Joint Ministerial Declaration on Future Economic Cooperation between the Association of Southeast Asian Nations (ASEAN) and the United Kingdom of Great Britain and Northern Ireland (UK).
These are exciting times for Dubai and the UAE. With the entire business world's attention soon to turn to the Emirates with the delayed Expo 2020 kicking off in October (and continuing all the way through to the end of March next year) it's never been a better time to be a UAE business owner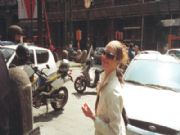 Start Doing Business Overseas
The Definitive Guide to Selling Abroad Profitably
Exporting: The Definitive Guide to Selling Abroad Profitably is for entrepreneurs and small business owners—the makers, movers, and shakers in our world—interested in taking their businesses to the next level of growth through exports.
In the old days, creating an international business was left to relatively few--those with the wherewithal to move boatloads of goods into foreign countries.But now, thanks to the Internet, businesses of all sizes have a huge new opportunity to sell both goods and services globally. Yet only 1% of all U.S. businesses export. Why?
Typically, exporting begins with unsolicited inquiries from foreign customers on the web via email, website, blog, or posting on a Facebook page. People outside your country want your product, and they want it now. The problem is that most small business owners do not know how to service these inquiries. What's the best way to shipgoods? Do I need a license? Should I sell through wholesalers in specific countries or directly to consumers? How will I get paid?
Help is here—Exporting equips you with the knowledge you need to market, sell, and fulfill orders internationally, taking full advantage of the Internet and the opportunities it creates. It also imparts a can-do spirit on exporting, leading to greater revenues, stability, and profitability for your business.
Exporting: The Definitive Guide to Selling Abroad Profitably