Also in the news...
These are exciting times for Dubai and the UAE. With the entire business world's attention soon to turn to the Emirates with the delayed Expo 2020 kicking off in October (and continuing all the way through to the end of March next year) it's never been a better time to be a UAE business owner
The concierge service provides a one-stop shop to help maritime businesses interact with government departments.
British rail companies are on track for a potential export boom thanks to the UK-Australia trade deal.
How you import from and export to Mexico.
As more economies around the world open up and companies bring employees back to the office, global expansion plans that may have been put on hold last year are now taking shape. It can be challenging to know where to start, but here are some key factors to consider when expanding your operations into new countries.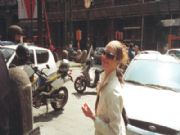 Start Doing Business Overseas
The Africa Lounge will provide delegates with practical business development tips
We are proud to announce that Business in Africa Pays will be sponsoring the Africa Lounge at this seasons' Going Global Live exhibition.
Going Global is the top UK national exhibition for businesses that are looking to expand internationally, export products or set up overseas operations. It will be held over two days (November 28th & 29th) at Olympia, London.
The organisers of Going Global Live, The Prysm Group, are thrilled that "Business in Africa Pays" will be fulfilling visitor demand by providing information with regards to expanding into Africa.
Visitors to the event will be able to speak to experts in this field, from researchers of the market to companies with credible contacts in the region.
They will receive expert advice from companies already operating in Africa, and make contacts within service companies that can help expand their business.
The event is free to attend. To register for tickets and show guide click here. We hope to see you there!