Also in the news...
The Federal Capital Territory (FCT) Abuja, Nigeriaís capital is gradually becoming a renowned city in Africa. In recent times, there has been an influx of people into the city and its real estate development and construction sectors are developing at a tremendous pace.
Looking to set up your UAE company? How about a visa for life? It might sound too good to be true, but itís a reality. And the offer ends October 31st.
If you want to build traction for your startup, you need to invest in a high-quality website. You also can't afford to make too many mistakes, because a good website costs money.
The Government reveals the 12 businesses from across the UK who will showcase their green technology and innovations at the Global Investment Summit.
Various types of businesses need a fleet, from car rental companies and public utilities to distribution centers, courier companies, and so many others. So, there are tons of enterprises out there that are constantly searching for better ways to enhance fleet efficiency, as any business that utilizes a fleet can ultimately enhance its bottom line if heightened efficiency is achieved.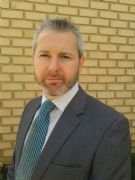 Saudi Arabia Business Expert
The AEI ladies have hit the road!
Itís been a little over a month since the ban on women driving in Saudi Arabia was lifted and while we havenít seen the mass influx of female drivers that some might have expected, the previously all-male traffic jams of Riyadh have become slightly more diverse!
120,000 women reportedly applied for licenses in advance of the lifting of the ban and the long-term economic benefits of allowing women the right to drive will be substantial. No doubt the numbers on the road will rise significantly in the months and years to come.
It has been estimated that the change in the law could create up to 50,000 new jobs in the short to medium term and, according to Bloomberg Economics, allowing Saudi women to drive could increase economic output by as much as $90bn by 2030.
Furthermore, it will of course give women greater access to employment in a country where the disparity between genders in the labour market is still considerable; only 20% of females in Saudi Arabia are economically active, far behind GCC neighbours where the average is around 42%.
With all this in mind, it is great to see that a number of the AEI ladies have already decided to brave the roads of Riyadh, including Jo, our Head of Support Services, and Finance Manager Hanin. As with everything we do and what we stand for here at AEI Ė our ladies are once again leading the charge in Saudi Arabia!