Also in the news...
If you run an EU-based business, check what your business needs to know to continue trading with the UK.
Find out about new safety and security declarations that will apply from 1 October 2021 on goods leaving Great Britain (England, Scotland and Wales).
It is one of the best ways for the Italian citizen to manage their business. This corporate vehicle allows access to multiple advantages of an advanced jurisdiction such as the US and also manages to maintain a low tax rate with very manageable levels of accounting and bureaucracy.
Joint Ministerial Declaration on Future Economic Cooperation between the Association of Southeast Asian Nations (ASEAN) and the United Kingdom of Great Britain and Northern Ireland (UK).
These are exciting times for Dubai and the UAE. With the entire business world's attention soon to turn to the Emirates with the delayed Expo 2020 kicking off in October (and continuing all the way through to the end of March next year) it's never been a better time to be a UAE business owner
Surrey Translation Bureau wins another award!
Surrey Translation Bureau (STB) has once again received the prestigious Corporate Member Award from the Institute of Translation and Interpreting (ITI).
The company was named joint winner, alongside Anja Jones Translations, at the Institute's international conference and gala dinner in Sheffield on 10 May.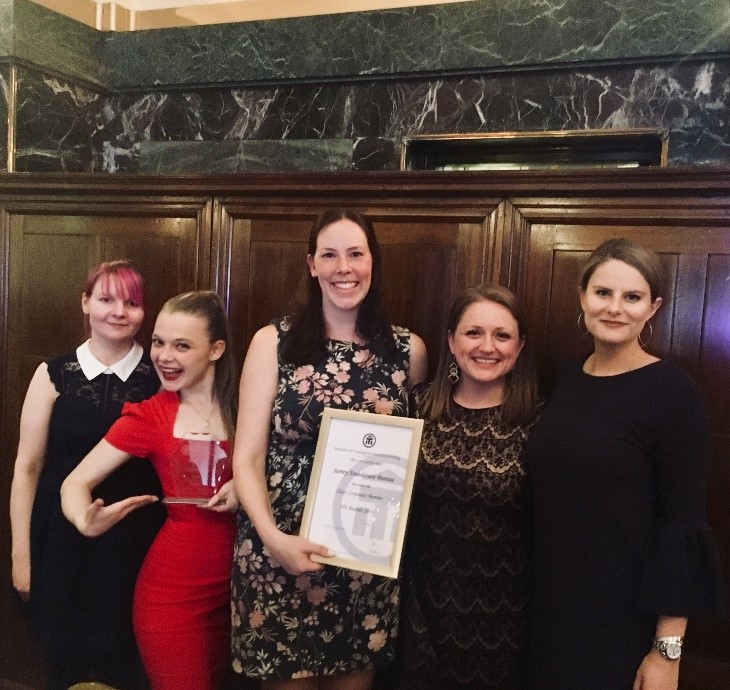 The Institute of Translation and Interpreting is an independent professional membership association for practising translators, interpreters and language services businesses.
STB was recognised for introducing a key account strategy (followed by an increase in repeat business and the growth of a number of accounts), and also improving post-editing of machine translation, subtitling and DTP services in 2018. They also implemented a number of training initiatives, including the launch of a free webinar programme for freelancers, and expanded outreach events for schools and colleges.
Surrey Translation Bureau was also the first winner of this award since the introduction of the Institute's new, expanded awards programme, which was launched to recognise the best in translation and interpreting and to set a benchmark for what quality and professionalism should look like in the sector.
Allison Spangler, Resource Manager at STB, said: "We are thrilled to be acknowledged by the ITI for the second time in the 'Best Corporate Member' category because it demonstrates that we are continuously improving the service we offer to clients and freelancers, and keeping up with industry developments. We are truly thankful to our in-house staff, as well as our freelancers, for their hard work and dedication. We couldn't have accomplished this without all of you!"
Surrey Translation Bureau was established in 1984 and remains an independent, family-owned business. Its in-house team includes 16 experienced language professionals.