Also in the news...
If you run an EU-based business, check what your business needs to know to continue trading with the UK.
Find out about new safety and security declarations that will apply from 1 October 2021 on goods leaving Great Britain (England, Scotland and Wales).
It is one of the best ways for the Italian citizen to manage their business. This corporate vehicle allows access to multiple advantages of an advanced jurisdiction such as the US and also manages to maintain a low tax rate with very manageable levels of accounting and bureaucracy.
Joint Ministerial Declaration on Future Economic Cooperation between the Association of Southeast Asian Nations (ASEAN) and the United Kingdom of Great Britain and Northern Ireland (UK).
These are exciting times for Dubai and the UAE. With the entire business world's attention soon to turn to the Emirates with the delayed Expo 2020 kicking off in October (and continuing all the way through to the end of March next year) it's never been a better time to be a UAE business owner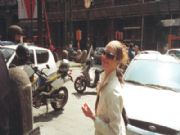 Start Doing Business Overseas
Startup Overseas provide new foreign exchange service
Startup Overseas is pleased to announce a new foreign exchange and money transfer solution for you and your business to use.
We understand that setting up a business is hard, especially when doing it overseas and that's why this service will help you maximise everything you earn straight away.
When doing business overseas, one key thing to consider is how to make payments to and from the location and how the exchange rate between currencies can affect your costs, profits and budgeting. We save time and money on all international payments by with our secure and seamless online service.
Our money transfer service enables money to be transferred in over 32 currencies delivered worldwide and opens you up to new opportunities to import and export globally, all whilst knowing it is 4% cheaper than using your bank.
Register an account now to send and receive funds worldwide and ensure you are getting the best exchange rates and the most money into your accounts. Benefit from;
4% savings compared to banks
24/7 online support from the UK
Free payments over £3,000
Full payment reconciliation
Free to register an account
Find out about country specific foreign exchange and payment advice when browsing through how to set up a business on Startup Overseas.