Also in the news...
Relocating to a new country to start a business or get an exciting new role is an exhilarating process, but you need to make sure that youíre fully prepared.
Secretary of State for International Trade, Anne-Marie Trevelyan, welcomes overseas investors and delegates to the Global Investment Summit in London.
Guidance for UK businesses on rules for selling services to Croatia.
The strategic partnership with the Breakthrough Energy Catalyst will mobilise £200 million of private sector funding over 10 years.
Itís recent news the Superbonus 110% has been recently extended to 2023, and this is great if you intend to renovate your home. Superbonus 110% isnít the only available tax break on house renovations; find out how you can save on your taxes whilst renovating your Italian home.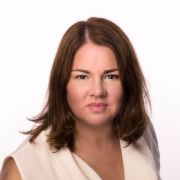 Ireland Business Expert - Setting up companies in Ireland
Setting up your company in Ireland
The process for opening a company in Ireland is quite straight forward. A limited company can be formed within 3 to 5 days and costs up to Ä500 approximately.
All the documentation can be prepared and filed from here and you just need to sign some forms and provide proof of identity for money laundering purposes.
There have been recent changes to the Companies Act 2014 in Ireland which allow for a Limited liability "LTD' company to have just 1 director instead of 2. Typically a company can appoint any European resident director, a nominee corporate secretary and foreign shareholders. We would recommend that an Irish director is appointed if you need a trading company with a VAT registration in Ireland, for substance purposes.
The Irish company can be 100% foreign owned. The shareholders can be nominees who act on behalf of the ultimate beneficial owner and can differ from the directors. The names of the directors, company secretary and shareholders of a limited company are published on the IrishCompanies Registration website, whilst an unlimited company or partnership do not have to publish these details.
The accounts of a company do not legally require an audit if the turnover of the single company and its related group companies is below certain limits, as follows:
Balance sheet total does not exceed €4.4m
Turnover does not exceed €8.8m
Number of employees does not exceed 50
The small company audit exemption is lost if the conditions are not met for 2 years.
Every company must prepare a set of accounts and file them with the Companies Registration office once a year, these can be the abridged balance sheet only version to protect confidentiality. The company must also file a corporation tax return, VAT returns and payroll taxes on directorís fees.
The type of company structure you chose depends on the purpose of the company, e.g. Trading, Holding company, nominee, financing, licencing.
Irish Bank Account
Once incorporated in Ireland, you can open an Irish bank account to assist in your business transactions in Ireland and worldwide. Irish banks welcome new business, and will facilitate the opening of accounts for Irish companies. Once all your identity and source of funds documents are in place, all transactions are executed quickly and mostly via internet banking which you can control.
We specialise in setting up tax effective companies in Ireland. We can provide all incorporation, accounts, tax and day to day management services for your company in Ireland for a fixed fee. If you wish to find out more about setting up a base in Ireland, please do not hesitate to contact me directly.
Principal( FCCAChartered Certified Accountant& CTA Chartered Tax Advisor)