Also in the news...
Find out about new safety and security declarations that will apply from 1 October 2021 on goods leaving Great Britain (England, Scotland and Wales).
It is one of the best ways for the Italian citizen to manage their business. This corporate vehicle allows access to multiple advantages of an advanced jurisdiction such as the US and also manages to maintain a low tax rate with very manageable levels of accounting and bureaucracy.
Joint Ministerial Declaration on Future Economic Cooperation between the Association of Southeast Asian Nations (ASEAN) and the United Kingdom of Great Britain and Northern Ireland (UK).
These are exciting times for Dubai and the UAE. With the entire business world's attention soon to turn to the Emirates with the delayed Expo 2020 kicking off in October (and continuing all the way through to the end of March next year) it's never been a better time to be a UAE business owner
The concierge service provides a one-stop shop to help maritime businesses interact with government departments.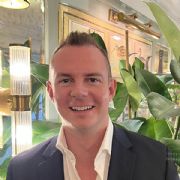 UK Tax Expert
Setting up in the UK for Australian exporters
With the UK business culture being very similar to Australia, now has never been a more poignant time for Australian companies to export their products and services to the UK market.
Introduction
With the UK is a member of the European Union (EU) and is subject to EU trade regulatory requirements. However on the 23 June 2016, the UK held a referendum to answer the question: "should the UK remain a member of the EU, or leave the EU?" By a margin of 51.9 per cent to 48.1 per cent, the UK voted to leave the EU (commonly referred to as 'Brexit').
What this looks like in reality is somewhat unknown.
A common language, just a different spelling
While most Australian tend to be fairly more relaxed – the UK culture is more formal – for example, a 'smart casual' business attire would generally consist of a suit or jacket with an open shirt. A formal 'business attire' would use of a necktie.
Generally the use of the word 'mate' in a professional environment would not be used however to individual or company familiar with the Australian territory, 'mate' would often be seen as a friendly greeting. It wouldn't be seen as offensive.
Generally, the UK Rate of VAT (similar to GST) is 20%.
Professional support
Expansion to an overseas territory can often be time-consuming and potentially very costly if thorough research and professional advice is not undertaken prior to market-entry.
There are a number of government based organisations that can assist – mostly without fee-paying.
There are a number of professional service providers who are actively working with Australian companies looking to export and those that are currently operating in the UK.
You need to establish an auto-enrolment pension, similar to a super-annuation. Rates differ depending on the contribution basis.
Government, business and trade organisations:
For further information regarding your Australian operation exporting and setting up a UK please do get in touch.