Also in the news...
Relocating to a new country to start a business or get an exciting new role is an exhilarating process, but you need to make sure that youíre fully prepared.
Secretary of State for International Trade, Anne-Marie Trevelyan, welcomes overseas investors and delegates to the Global Investment Summit in London.
Guidance for UK businesses on rules for selling services to Croatia.
The strategic partnership with the Breakthrough Energy Catalyst will mobilise £200 million of private sector funding over 10 years.
Itís recent news the Superbonus 110% has been recently extended to 2023, and this is great if you intend to renovate your home. Superbonus 110% isnít the only available tax break on house renovations; find out how you can save on your taxes whilst renovating your Italian home.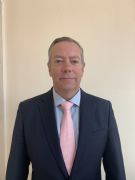 UAE Freezone and Residence Visa Expert
Set up your Dubai company to benefit from Expo2020
Dubai is the place to be from October 2021 to March 2022 when it hosts the delayed Expo2020
The fact Dubai was chosen as the first city in the Middle East, Africa or South Asia to host a World Expo speaks volumes for how the global community sees the Emirate.
And itís going to be a great time to set up your new company Ė taking advantage of a smooth and hassle-free process thanks to the company formation experts at Charterhouse Lombard.
So letís break down 5 ways Expo2020 will boost business opportunities:
Millions of visitors: Whether the visitors are in-person or online, this level of focus is going to boost opportunities in the region. The key is to get set up in time to benefit from so much attention.
Making Dubai a world centre: Dubai is of course globally-renowned for tourism, hospitality and retail. But the Expo will demonstrate that Dubai pushes boundaries in all industries Ė from construction to tech, and from finance to sustainability.
Infrastructure improvements: Set up in Dubai now, and once the Expo is over youíll benefit from the huge infrastructure projects, with 80% of the site being re-used.
Employment: When such a strong focus is put on a city, it attracts highly-skilled workers. That means the employment pool for your business has never been richer.
Economic boost: The event was originally predicted to generate over USD 35bn, with foreign investments of more than USD 100bn. Whatever shape the event next year eventually takes, itís sure to create a huge boost to the economy.
Clearly, a thriving economy is good news for business opportunities. So the question is whether youíre ready to get set up in time to benefit?