Also in the news...
Forex Market is also known as Foreign Exchange Market or Currency Trading Market.
Obtaining a business license in Italy: what you need to know
The UK has introduced a points-based immigration system.
Find out what you need to do to prepare for making declarations on the Customs Declaration Service.
If you're setting up a new online business, having a user-friendly website and sound SEO strategy that's tailored to your target market is important. And if you're targeting British consumers, there are a few SEO boxes you can tick to ensure you rank well on UK-based searches and drive the right traffic back to your website.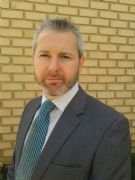 Saudi Arabia Business Expert
Saudi PIF at Full Throttle towards a Greener Future
The Saudi Public Investment Fund (PIF) made some of its first moves into the world of tech back in 2016, when it invested $3.5bn in US ride-hailing service Uber. Now, two years on, it would seem the PIF is moving into the electric vehicle (EV) space too.
In early August it was reported that the PIF had taken a minority stake, estimated at around $2bn, in US car manufacturer Tesla, potentially as a precursor to more. More recently, sources familiar with the matter have stated that the PIF is also in talks with Lucid Motors, a privately-held Tesla rival that has yet to start mass production of its first EV.
Combine the above with the Memorandum of Understanding (MoU) signed by the PIF and Japanese multinational SoftBank in March 2018 to create the world's largest solar farm, generating 200 GW at a cost of around $200bn, and you get the sense that a grand green vision could be coming together. (Although more recent commentary has discussed a reduction in the ambition of this project and a greater focus on more practical means and more realistic total outputs to achieve within the timescales).
Exactly why the PIF is hedging its bets on future EV leaders or where the bulk of their further investments in this space will go as well as when we will see all these plans come to fruition, remains uncertain. But one thing is clear; in line with the Kingdom's ambitious Vision 2030 reform plans, the PIF is serious about a commitment to investing in 'green' technologies and reducing their dependency on oil, both for power production and for vehicle consumption. Companies in the renewables, EV and associated tech spaces should take note; ultimately, a country full of EVs charging from one of the largest renewable power sources in the world, while helping to support local employment opportunities for Saudi drivers and engineers, could be just around the corner…
Article supplied by Arabian Enterprise Incubators