Also in the news...
Find out what you need to do to prepare for making declarations on the Customs Declaration Service.
If you're setting up a new online business, having a user-friendly website and sound SEO strategy that's tailored to your target market is important. And if you're targeting British consumers, there are a few SEO boxes you can tick to ensure you rank well on UK-based searches and drive the right traffic back to your website.
Find out whether you're established in the UK for customs purposes.
What UK goods vehicle operators need to do to carry out international road haulage.
Find out how to import firewood, such as logs and kindling, into England, Scotland and Wales (Great Britain).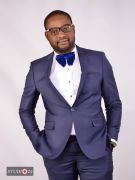 Registration Of Patents In Nigeria
Types of Patent registration in Nigeria There are two types of patent applications in Nigeria, namely; (1) PCT or Conventional Patent and (2) Non-conventional Patent.
PCT or Conventional Patent is a Patent application that had been registered in another country before. This means the Patent may be under going second, third or fourth registration (as the case maybe) in Nigeria. For example, a Patent first registered in the UK by the patent owners and then registered in the US and also registered in France and then in Nigeria is a conventional patent and the Patent owners could claim priority in each of these countries by simply maintaining the priority date in each of these countries.
On the other hand, Non-conventional Patent is a Patent that is undergoing its first registration in the country of invention. It is otherwise known as a local patent.
Requirements of registration of patents in Nigeria
Prepare a document with the following these subheadings:
Title of the invention
Abstract: summary of the invention.
The background i.e. what necessitated the invention, impact, problem it intends to solve;Description of the working process of the invention
Specifications i.e. the working process in that field of invention.
Claims
Diagrammatic representation if available; mostly hand sketch
Conclusion
Company name and address
Power of Attorney
Assignment if any
Benefits of Patent registration
An Inventor of a Patent may transfer his right over a Patent to an applicant to file an application for registration of the Patent. Where an Invention is made in the course of an employment, the invention belongs to the employer. Nevertheless, if the employee's contract of employment does not include inventive activity but the employee manage to make an invention or his invention is of an exceptional importance, he is entitled to a fair remuneration based on his salary and the nature of the invention.
A person can only use the Patent of another if he obtains licence from its owner. If the fee and terms of usage cannot be agreed by the parties, the person seeking to use the Patent may apply to court to fix a fee and terms for usage of the Patent.