Also in the news...
Forex Market is also known as Foreign Exchange Market or Currency Trading Market.
Obtaining a business license in Italy: what you need to know
The UK has introduced a points-based immigration system.
Find out what you need to do to prepare for making declarations on the Customs Declaration Service.
If you're setting up a new online business, having a user-friendly website and sound SEO strategy that's tailored to your target market is important. And if you're targeting British consumers, there are a few SEO boxes you can tick to ensure you rank well on UK-based searches and drive the right traffic back to your website.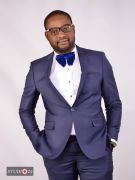 Procedure for Obtaining Banking Licence and Prospects in Banking Business in Nigeria
Laws and Regulations
The key legislations include;
1. Companies and Allied Matters Act ("CAMA") – Banks operating in Nigeria are corporate bodies which must be incorporated as a company in compliance with the requirements of CAMA.
2. The Banks and Other Financial Institutions Act ("BOFIA") prescribes that all Banks must possess a valid license issued under BOFIA to carry on banking business in Nigeria.
3. Central Bank of Nigeria Act 2007- this Act established the Central Bank of Nigeria as the body in charge of issuing banking licence in Nigeria.
4. The Central Bank of Nigeria ("CBN") Regulations on Scope of Banking Activities & Ancillary Matters, No 3, 2010. This repealed the erstwhile Universal Banking Licence regime and modified the scope and framework for banking business in Nigeria.
Types of Banks in Nigeria
The only types of banks which are permitted to carry on business in Nigeria as contemplated under BOFIA are;
a) Commercial Banks;
b) Merchant banks; and
c) Specialized Banks, which include non-interest Banks, Microfinance Banks, Development Banks and Mortgage Banks.
Accordingly, no bank in Nigeria is licensed to operate as a Bank other than as one of the types specified above. The Banks may be authorized to carry on banking business on a regional and national basis in accordance with rules, regulations and guidelines on licensing, authorization, operation and conduct of business that the CBN issues from time to time.
Requirement for New Banking License
The 3 stages for obtaining license for banking business are;
(1) Grant of approval in principle
(2) Grant of final license
(3) Pre-commencement of operation requirement
Grant of approval in principle
Submit a formal application for the grant of a license. Application is addressed to the Governor Central Bank of Nigeria. The application should be accompanied with the following documents;
a) A feasibility report of the proposed Bank;
b) A draft copy of the Memorandum and Articles of Association of the proposed Bank;
c) A list of the shareholders, directors, and principal officers of the proposed Bank and their particulars;
d) The prescribed application fee; and
e) Such other information, documents and reports as the CBN may, from time to time specify.
After the applicant has provided all such information, documents and the reports as CBN may require, the shareholders of the proposed bank shall deposit with the Bank a sum equal to the minimum paid-up capital.
Upon the payment of the sum, the Governor may issue a license with or without conditions or refuse to issue a license.
Requirements for Grant of Final License
Not later than 6 months after the grant of Approval in Principle, the promoters of the proposed Bank must submit application for the grant of a final license with the following documents:
a) Prescribed licensing fee
b) 3 certified true copies of Certificate of Incorporation of the Bank, Memorandum and Articles of Association, Form CAC 2 (Allotment of shares) and Form CAC 7 (Particulars of Directors) of the Bank;
c) Evidence of location of head office/branch building for the take-off of banking business;
d) Evidence of strong room, loading bay and banking hall facilities;
e) Bullion lorries with necessary security gadgets;
f) Evidence of installation of I.T. facilities/computerization;
g) Copies of letters of offer and acceptance of employment in respect of the management team
Pre-commencement of operations requirements
Where the proposed bank has been granted a final license for banking business, it will submit the following documents prior to commencement of business informing CBN of its readiness to commence operation;
a) Evidence of admission into the clearing house;
b) Copy of Shareholders register;
c) Copy of share certificate issued to each investor;
d) Draft copy of opening statement of affairs signed by the directors and auditors;
e) Evidence of insurance coverage and the insurance policies;
f) Evidence of readiness of cheques and other security document;
g) Minutes of Pre-Commencement Board Meeting;
h) Evidence of adequate security arrangements.
Prospects in Nigerian Banking Business
Nigerian Banks are faced with a myriad of problems which affects its effectiveness and productivity. Among the challenges are weak capital base of some banks, poor corporate governance adherence, insider abuses leading to non-performing credits and insolvency, lack of modern innovations to create wealth for the Banks as well as overreliance on public sector funds and few moneybags to the detriment of the huge number of minor savers. Interestingly, these challenges create an opportunity for investors to capitalize on.
By avoiding these pitfalls and creating an effective platform to explore the possibilities in the huge number of minor savers in Nigeria and investment in the budding sectors of Nigerian economy such as agriculture, real estate, transportation and haulage, healthcare, cargo aircrafts, investment in Nigerian banking sector holds huge potentials.