Also in the news...
Trading under sanctions with Russia
Lists of confined establishments in Great Britain, Jersey and the Isle of Man approved to export or move ungulates to the EU and Northern Ireland.
Find out about Import VAT and Customs Duty when you send gifts into the UK.
Information on security and political risks which UK businesses may face when operating in Belarus.
This notice advises of revisions to the General Trade Licence Russia Sanctions - Vessels.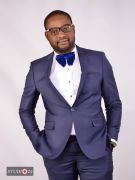 Privity of Contract and Right to Sue Where There Is No Signed Contract under Nigerian law
Generally, the doctrine of privity of contract stipulates that it is only parties to a contract that have right to sue and be sued to enforce the rights and obligations arising from the contract. This means a third party to a contract cannot sustain any claim arising from a contract.
However, where there is a collateral contract between one of the parties to a main contract and a third party arising from the terms of the main contract, any of the parties to the main contract has the right to sue the third party to enforce terms of the collateral contract and vice versa. This is one of the common law exceptions to the doctrine of privity of contract.
For instance, where Effiong, a real estate developer, enters into a purchase and sale agreement with Godwin, a purchaser for value, to purchase and own the title to a 5 Bedroom Duplex ("the property") to be constructed by Yakubu Ltd., a renowned construction firm, Godwin would enter into a construction contract with Yakubu Ltd detailing the particulars of the construction of the property.
If upon practical completion of the property and delivery of the property to Godwin, he refuses or fails to pay the contract retention sum or balance of the construction sum ("the sums"), either Effiong or Yakubu Ltd, has the right to sue Godwin to recover the sums.
However, this straight forward relationship between Effiong, Godwin and Yakubu Ltd may be difficult to prove if for whatsoever reason there is no signed purchase and sale agreement, sublease agreement or collateral construction contract between the parties. It will be cumbersome to prove the terms, rights and obligations of the respective relationships between Godwin, Effiong and Yakubu Ltd.
It is settled Nigerian law that where an agreement is unsigned, the very essence of the agreement is in doubt because its authenticity is questionable. It is like a man without face and identity. An unsigned document commands no judicial value. It is a worthless piece of paper which cannot benefit any of the parties seeking to rely on its terms.
Hence, in our hypothetical case above, it is better for Effiong and Yakubu Ltd to commence an action in a Court with jurisdiction, jointly as Claimants to recover the sums against Godwin. It is clearer for Effiong and Yakubu Ltd to plead and prove their case directly against Godwin than to labor to enforce obligations and rights arising from unsigned documents.