Also in the news...
When setting up a business in China, it can feel like your to-do list is never-ending.
With the international market for wearables having reached a new high in 2017 with 16.9% growth year on year,
In the words of Shakespeare – what's in a name? Well when it comes to setting up a business in China, the answer is quite a lot
Insuring our valuables and the precious things that we have is essential. If you own physical gold, silver or other precious metals, you would not like to risk loss of a part of your wealth. But are you sure that the insurance of your gold and silver really provides full coverage, full in terms of the full value being insured, and in terms of really being insured against all risks?
Offshore Banking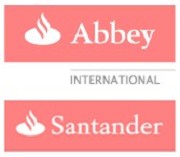 Offshore Banking: A perfect fit for expats working overseas
Jane Matthews is the Head of Client Experience at Abbey International, the offshore bank based on Jersey which is part of Banco Santander, one of the Worlds strongest and best capitalised banking groups.
Most major UK banking groups including Santander, formerly Abbey, have specialised subsidiary offshore banking operations whose product range is designed to meet the needs of the expatriate working abroad. In the case of Santander, their offshore UK subsidiary is Abbey International, which is based in Jersey.
Offshore banking is the name given to savings and transaction accounts which are based in a tax neutral jurisdiction, such as Jersey. There are many such jurisdictions around the globe, but the UK is home to three of the best known, Jersey, Guernsey and the Isle of Man. All have an excellent reputation for stability and high quality regulation.
There are many good reasons for setting up an offshore account. For the businessman abroad, one of these might well be a desire to hold profits and capital overseas, particularly if the domestic market where you are based is politically unstable or the rule of law not always transparent.
Another obvious benefit of an offshore account is that any interest earned on deposits can, subject to certain conditions, be paid without any deduction for UK tax. This could be of benefit both to a company and to the owner of that company on a personal level. Once an individual has left the UK and taken up tax residence in another country, there is normally no liability for UK income tax on day to day earnings, including, critically, deposit interest on savings. Whilst it is possible to receive gross interest on savings from a UK based account, the process is considerably more complex and time consuming, so it is often easier to use an account type which is designed specifically to pay interest on a gross basis.
Specialised banking services such as cross border money transmission are a common feature of international business and as a result, are a core everyday product for many offshore banks. Allied to efficient foreign exchange services, offshore banks will send and receive funds in all of the major trading currencies using systems such as SWIFT. Using the correct channels to remit money across borders is important, if funds are to arrive quickly and with a minimum of fees payable. Banks whose everyday business involves international transfer requests will know how to carry out such requests.
Abbey International www.abbeyinternational.com goes one step further and they have both transaction and savings accounts denominated in sterling, euros and US dollars, so a client needing US dollars in Dubai can arrange a dollar to dollar account transfer quickly and easily. Note, though that such payments may often attract a charge from one of the counterparties transmitting the funds, so they are seldom free of charge.
As an expatriate, therefore, there are many good reasons to open an offshore account before you go overseas. Your savings will grow faster, if no UK tax is deducted and everyday requirements such as sending money abroad and currency payments can be made quickly and easily by specialist trained staff who have a real understanding of the often stressful conditions under which you have to arrange your life abroad.
For further information on banking with Abbey International in Jersey call + 44 (0)1534 828 828

-ENDS-
For media use only and not to be relied on by consumers to make financial decisions.
Notes to Editors:
Abbey International is located in Jersey, a secure, well-established and politically stable financial centre, which is renowned internationally for its high standards of regulation. Jerseys unique constitution and relationship with the British Crown dates back hundreds of years. This provides for a unique legal and neutral tax system that can provide significant wealth planning opportunities for the international investor.
Abbey international has a minimum balance entry requirement of £50,000 (or currency equivalent) across our portfolio of products. The minimum balance amount can be spread across a range of accounts, subject to the minimum opening deposit for each account being met.
All deposits carry the full and unconditional guarantee of Santander UK plc, itself a wholly owned subsidiary of the Santander Group.
Santander has more than 150 years experience in banking and more branches worldwide than any other international bank.
About Banco Santander
Banco Santander (SAN.MC, STD.N, BNC.LN) is a retail and commercial bank, based in Spain, with presence in 10 main markets. At the end of 2008, Santander was the largest bank in the euro zone by market capitalization and third in the world by profit. Founded in 1857, Santander had EUR 1,271 billion in managed funds at the end of 2008. Following the acquisition of Sovereign Bancorp. of the U.S. in January 2009, Santander had 90 million customers, around 14,000 branches more than any other international bank and over 170,000 employees. It is the largest financial group in Spain and Latin America, with leading positions in the United Kingdom and Portugal and a broad presence in Europe through its Santander Consumer Finance arm. In the first half of 2009, Santander registered €4,519 million in net attributable profit.
In the UK, Santander operates two retail businesses Santander, which was formed out of the Abbey and Bradford & Bingley retail network, and Alliance & Leicester. Together they have over 1300 branches, around 4,500 cash machines and they provide a full range of retail and corporate banking services to 25 million customers.
Alliance & Leicester will become known as Santander by the end of 2010.