Also in the news...
Trading under sanctions with Russia
Lists of confined establishments in Great Britain, Jersey and the Isle of Man approved to export or move ungulates to the EU and Northern Ireland.
Find out about Import VAT and Customs Duty when you send gifts into the UK.
Information on security and political risks which UK businesses may face when operating in Belarus.
This notice advises of revisions to the General Trade Licence Russia Sanctions - Vessels.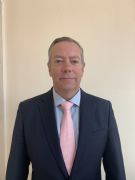 UAE Freezone and Residence Visa Expert
NOW YOU CAN SET UP YOUR UAE COMPANY REMOTELY


Events are moving incredibly fast. Daily updates have become hourly. Family, business, everything in our lives have in some way been affected by the coronavirus.

Over the last couple of weeks, more and more of our lives have moved online. So it makes sense that business has followed suit.

If you're currently concerned about travelling, you can now proceed with your UAE free zone company setup without the need to visit our office. You can do the process remotely – that means working via email andscanning documents.

It's about facilitating your requirements while ensuring everyone's safety.

For more information, click here to request a call with a member of our team.