Also in the news...
Relocating to a new country to start a business or get an exciting new role is an exhilarating process, but you need to make sure that youíre fully prepared.
Secretary of State for International Trade, Anne-Marie Trevelyan, welcomes overseas investors and delegates to the Global Investment Summit in London.
Guidance for UK businesses on rules for selling services to Croatia.
The strategic partnership with the Breakthrough Energy Catalyst will mobilise £200 million of private sector funding over 10 years.
Itís recent news the Superbonus 110% has been recently extended to 2023, and this is great if you intend to renovate your home. Superbonus 110% isnít the only available tax break on house renovations; find out how you can save on your taxes whilst renovating your Italian home.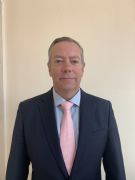 UAE Freezone and Residence Visa Expert
NOW YOU CAN SET UP YOUR UAE COMPANY REMOTELY


Events are moving incredibly fast. Daily updates have become hourly. Family, business, everything in our lives have in some way been affected by the coronavirus.

Over the last couple of weeks, more and more of our lives have moved online. So it makes sense that business has followed suit.

If youíre currently concerned about travelling, you can now proceed with your UAE free zone company setup without the need to visit our office. You can do the process remotely Ė that means working via email andscanning documents.

Itís about facilitating your requirements while ensuring everyoneís safety.

For more information, click here to request a call with a member of our team.