Also in the news...
Find out what you need to do to prepare for making declarations on the Customs Declaration Service.
If you're setting up a new online business, having a user-friendly website and sound SEO strategy that's tailored to your target market is important. And if you're targeting British consumers, there are a few SEO boxes you can tick to ensure you rank well on UK-based searches and drive the right traffic back to your website.
Find out whether you're established in the UK for customs purposes.
What UK goods vehicle operators need to do to carry out international road haulage.
Find out how to import firewood, such as logs and kindling, into England, Scotland and Wales (Great Britain).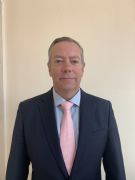 UAE Freezone and Residence Visa Expert
NOW YOU CAN SET UP YOUR UAE COMPANY REMOTELY


Events are moving incredibly fast. Daily updates have become hourly. Family, business, everything in our lives have in some way been affected by the coronavirus.

Over the last couple of weeks, more and more of our lives have moved online. So it makes sense that business has followed suit.

If you're currently concerned about travelling, you can now proceed with your UAE free zone company setup without the need to visit our office. You can do the process remotely – that means working via email andscanning documents.

It's about facilitating your requirements while ensuring everyone's safety.

For more information, click here to request a call with a member of our team.