Also in the news...
Support package worth over £500 million from the UK government unlocks new markets for exporters in the high-growth region
How you import from and export to Japan. 
Looking for a new start this year? At Charterhouse Lombard we put together the best offers from free zones around the country to find the right match for you.
The groups were established in July 2020 to meet the requirements of the Department for International Trade's (DIT) trade negotiations.
Check the availability and any issues affecting the Customs Declaration Services.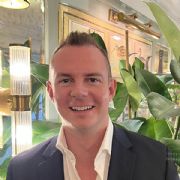 UK Tax Expert
Northern Lights
Fintech is one of the fastest growing sectors in the UK, and that growth is being mirrored in a number of other countries that are watching the success of new financial services technology with interest.
Canada is a good example. Read more on our blog:
https://www.paulbeare.com/2021/12/13/canadian-fintech-industry/