Also in the news...
Trade department support for exporters in week-long event taking place next month
Relocating to a new country to start a business or get an exciting new role is an exhilarating process, but you need to make sure that you're fully prepared.
Secretary of State for International Trade, Anne-Marie Trevelyan, welcomes overseas investors and delegates to the Global Investment Summit in London.
Guidance for UK businesses on rules for selling services to Croatia.
The strategic partnership with the Breakthrough Energy Catalyst will mobilise £200 million of private sector funding over 10 years.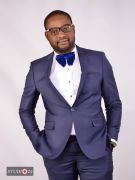 Legal Issues arising from a Technical Expatriate's Business in Nigeria
Apart from the oil and gas sector which remains the mainstay of Nigerian economy, the technical know how of expatriates are also needed in other budding sectors of the Nigerian economy such as tourism, mining, agriculture, manufacturing, power, real estate, construction, cable television and telecommunication. For expatriates to carry on their businesses in Nigeria some legal issues arises and same must be effectively dealt with to ensure smooth running of their businesses.
The issues include;
(a) Registration of the expatriate's business in Nigeria and securing a convenient place of business for the expatriates;
(b) Advice on formalities and documents for application of Nigerian Visa, Work and Resident Permits and petition on matters arising thereto;
(c) Ensure the Employment Agreement of the expatriate conforms with Nigerian immigration, labor, tax, social security law and other relevant legislations;
(d) Advice on government policies and regulations on the expatriate's business as well as technical or legal hitches the expatriate may encounter in the course of its business;
(e) Advice on tax holiday and concessions in the expatriate's business;
(f) Identify Nigerian legislations which provide for employment and training of Nigerian employees by the expatriates;
(g) Advice the expatriate whether it is more advantageous and cheaper for the expatriates to employ and train Nigerian employees instead of bringing in more expatriates;
(h) To estimate the overall labor costs the expatriates will bear in respect to its employees, taxes, social security contribution and medicare costs and other charges under Nigerian law.
This will not only protect the expatriate from avoidable litigation, it will guide the expatriate in carrying on its business and protect his investment in Nigeria.