Also in the news...
Find out how to import firewood, such as logs and kindling, into England, Scotland and Wales (Great Britain).
If you're a business that currently buys goods from or sells goods to countries outside the UK, or are planning to trade with Europe from January 2021, HMRC's new tool can help you identify ways you might be able to make the customs process easier for cheaper for your business. This short video shows you how to use the tool.
If you're a UK business thinking about moving goods into or out of the UK , this video is here to help you understand how customs intermediaries or agents can help you. For more information have a look at the guidance available on gov.uk.
If you're buying or selling goods abroad, you need to work out the amount of duty or VAT you owe. This short video tells you how to find out the 'commodity code' classification for your goods, using our Trade Tariff tool. Find out more on GOV.UK
You'll need a licence to import or export certain types of controlled goods. You may also need to pay extra duty in the UK. Unsure if this applies to your goods? This short video explains more about the types of goods that are classed as controlled. Find out more on GOV.UK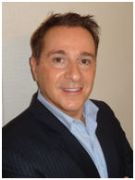 Cross Cultural Expert
Is Your Cultural Leadership Style Killing Your Team's Potential? Cultural Training Workshops
Identifying the key leadership competencies your executives need in today's competitive global environment includes intercultural skills. Organizations have to look for every advantage they can get. And understanding cultural differences in leadership and their impact on the bottom line gives them a competitive edge.
In 'The State of Human Capital' by the Conference Board, it was reported that most human capital professionals believe there is actually a shortage of global leaders with the necessary competencies and skills. It further stated that, "Global leaders need to grasp the ideas behind the international interactions in their businesses and cross-country differences and understand their effects."
I recently trained a group of leaders working for an international plastics company. This diverse team came from Austria, China, India, Indonesia, Singapore and the United Arab Emirates (UAE).
During the coffee break, Lukas, one of the leaders from Austria commented, "I think we each have different ideas on what are the characteristics of an effective leader. From this mornings' session, I get the feeling there are significant cultural leadership differences between Austria and our key countries in Asia and the UAE."
"What kind of differences?" I asked.
"I think the top 3 differences I have discovered so far are: how we give feedback, motivate and delegate tasks," Lukas responded.
"There are differences country-to-country in the way we lead and also differences in the way subordinates behave toward their leaders," I commented.
Zakari from the UAE added, "I like the quote in our course manual by Peter Drucker, the management consultant and author, 'What managers do is the same the world over. How they do it is embedded in their tradition and culture.' It's very true, isn't it?"
"Yes, it is. And these statements are critical in becoming an effective global leader when working with other cultures. Also, understanding how your leadership behavior may be interpreted by others could mean the difference between reaching a goal and failing," I replied.
Here are some tips to keep in mind for effective leadership in Asia:
1. Be prepared to spend more time in meetings and informal settings. Lining up support and repeatedly focusing on key expectations will be necessary for team commitment.
2. Invest time in building team relationships before focusing on tasks. Work to build team trust over time.
3. Don't cause anyone to 'lose face' by direct criticism or praise, particularly in team meetings.
4. Avoid open conflict. Try to maintain surface harmony by being indirect. Value is placed on empathy, shared understanding and reaching consensus.
5. If managing from afar, forge strong relationships with leaders on the ground, who can articulate corporate expectations in a way that will motivate the workforce.
6. Leaders need to be good managers as well as visionaries. Teams in Asia typically prefer strong direction and close supervision from a caring leader.
7. Stay unemotional no matter how frustrated you might be. Emotions tend to disturb team harmony, and might be seen as leadership weakness or immaturity.
For information about GTP global workshops, seminars and coaching in over 100 locations worldwide contact here