Also in the news...
Find out how to import firewood, such as logs and kindling, into England, Scotland and Wales (Great Britain).
If you're a business that currently buys goods from or sells goods to countries outside the UK, or are planning to trade with Europe from January 2021, HMRC's new tool can help you identify ways you might be able to make the customs process easier for cheaper for your business. This short video shows you how to use the tool.
If you're a UK business thinking about moving goods into or out of the UK , this video is here to help you understand how customs intermediaries or agents can help you. For more information have a look at the guidance available on gov.uk.
If you're buying or selling goods abroad, you need to work out the amount of duty or VAT you owe. This short video tells you how to find out the 'commodity code' classification for your goods, using our Trade Tariff tool. Find out more on GOV.UK
You'll need a licence to import or export certain types of controlled goods. You may also need to pay extra duty in the UK. Unsure if this applies to your goods? This short video explains more about the types of goods that are classed as controlled. Find out more on GOV.UK
Interested in looking at business opportunities in Kazakhstan?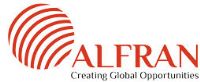 The Euroasia Business Forum will be held on 23-24th April 2015 in Almaty, Kazakhstan.
The Forum Registration Fee is 250 euro (Early Bird fee until 31stJanuary only) and includes:
participation in all activities of the business program of the Forum
personal invitation for the events of cultural, entertainment program
meal (coffee breaks, lunches, dinners) according to the program of the Forum
special lounge - Business Zone
provision of materials Forum participant's portfolio
free entrance to the exhibition
participation in seminars, workshops, training courses from leading local and foreign speakers
participation in the Awards Ceremony
interpretation, access to wi-fi
services assistant / interpreter
B2B meetings for participants with respective sectors which can be prearranged and the organizers will provide transport and sightseeing activities.There are opportunities to visit Kazakh factories and units, meetings with government officials for those interested in setting up ventures/offices/units in Kazakhstan, tentative meeting with the sovereign fund representatives for members interested in setting up large units for joint ventures, infrastructure, etc in Kazakhstan.
Below are details of the priority sectors and meetings can be organized with representatives of any of these sectors:
Section 1

International trade and development

Finance activity

Mineral resources industry

Metallurgy industry

Chemical industry

Building

Transportation and connections

Agriculture

Telecommunication

Section 2

IT, Robotics

Oil and Gas

Service and Trade

Manufacturing industry

Science and education

Tourism and rest

Light industry

Internet
Contact info@alfran.co.uk if you are interested in registering and for details of hotel and travel packages