Also in the news...
Forex Market is also known as Foreign Exchange Market or Currency Trading Market.
Obtaining a business license in Italy: what you need to know
The UK has introduced a points-based immigration system.
Find out what you need to do to prepare for making declarations on the Customs Declaration Service.
If you're setting up a new online business, having a user-friendly website and sound SEO strategy that's tailored to your target market is important. And if you're targeting British consumers, there are a few SEO boxes you can tick to ensure you rank well on UK-based searches and drive the right traffic back to your website.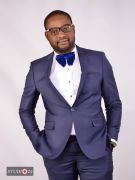 Impact of Nigeria's Legislations and Business Practices on Foreign Investments
Announcement
Our book titled "Impact of Nigeria's Legislations and Business Practices on Foreign Investments" is out on www.morebooks.com.
The book introduces expatriates to the business climate in Nigeria and the regulatory framework for carrying on business in Nigeria. The book is set out to give expatriates and foreign businesses a good grasp of what to expect in doing business in Nigeria. We have explored extant legislations and practices and obtained current information on the procedures for obtaining relevant business permits and approvals from government agencies. The book is divided into chapters, each dealing with the subject matter in an order which roughly follows the sequence of events in registration and business activities of a foreign business. The book deals with the growing influence of Alternative Dispute Mechanism especially Arbitration in promoting business relations and the role of courts in protecting foreign investments.
You can place an order here or through our firm.