Also in the news...
Trade department support for exporters in week-long event taking place next month
Relocating to a new country to start a business or get an exciting new role is an exhilarating process, but you need to make sure that you're fully prepared.
Secretary of State for International Trade, Anne-Marie Trevelyan, welcomes overseas investors and delegates to the Global Investment Summit in London.
Guidance for UK businesses on rules for selling services to Croatia.
The strategic partnership with the Breakthrough Energy Catalyst will mobilise £200 million of private sector funding over 10 years.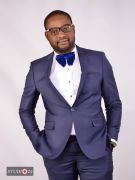 Impact of Nigeria's Legislations and Business Practices on Foreign Investments
Announcement
Our book titled "Impact of Nigeria's Legislations and Business Practices on Foreign Investments" is out on www.morebooks.com.
The book introduces expatriates to the business climate in Nigeria and the regulatory framework for carrying on business in Nigeria. The book is set out to give expatriates and foreign businesses a good grasp of what to expect in doing business in Nigeria. We have explored extant legislations and practices and obtained current information on the procedures for obtaining relevant business permits and approvals from government agencies. The book is divided into chapters, each dealing with the subject matter in an order which roughly follows the sequence of events in registration and business activities of a foreign business. The book deals with the growing influence of Alternative Dispute Mechanism especially Arbitration in promoting business relations and the role of courts in protecting foreign investments.
You can place an order here or through our firm.