Also in the news...
The landmark deal is expected to add at least £270 million a year to the Scottish economy, with food and drink and renewable energy businesses set to benefit.
Running throughout the summer, Charterhouse Lombard is offering cost-effective setup packages with the option of buying a multi-year license at a significant discount. Get in touch with us today to ask about:
A Joint Statement between the United Kingdom and Thailand concluding the first Joint Economic and Trade Committee
Documents containing treaty information and a summary of the UK-Andean countries trade agreement.
The International Trade Secretary hosts high-level talks on how the international community can help rebuild Ukraine after the conflict.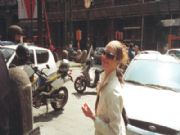 Start Doing Business Overseas
How to Register Tax-Free Companies in High-Tax Countries
Offshore Companies
Offshore Companies: How to Register Tax-Free Companies in High-Tax Countries