Also in the news...
The Federal Capital Territory (FCT) Abuja, Nigeriaís capital is gradually becoming a renowned city in Africa. In recent times, there has been an influx of people into the city and its real estate development and construction sectors are developing at a tremendous pace.
Looking to set up your UAE company? How about a visa for life? It might sound too good to be true, but itís a reality. And the offer ends October 31st.
If you want to build traction for your startup, you need to invest in a high-quality website. You also can't afford to make too many mistakes, because a good website costs money.
The Government reveals the 12 businesses from across the UK who will showcase their green technology and innovations at the Global Investment Summit.
Various types of businesses need a fleet, from car rental companies and public utilities to distribution centers, courier companies, and so many others. So, there are tons of enterprises out there that are constantly searching for better ways to enhance fleet efficiency, as any business that utilizes a fleet can ultimately enhance its bottom line if heightened efficiency is achieved.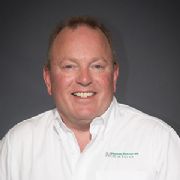 Mexico Human Resources Expert
How to Hire a Global PEO / Employer of Record - Human Resources Mexico S de RL
6 Steps to take for hiring a global PEO / employer of record. Franklin discusses proposals, references, employment agreement, insurance, service agreement, and clarify details.
How to hire a Global PEO / Employer of Record - presented by Franklin D Frith II - General Manager / Principal of Human Resources Mexico, S de RL

6 minutes of your time can save you from a lot of problems. Your level of due diligence dictates success or failure when you hire a global PEO.