Also in the news...
Lists of confined establishments in Great Britain, Jersey and the Isle of Man approved to export or move ungulates to the EU and Northern Ireland.
Find out about Import VAT and Customs Duty when you send gifts into the UK.
Information on security and political risks which UK businesses may face when operating in Belarus.
This notice advises of revisions to the General Trade Licence Russia Sanctions - Vessels.
Notices to exporters contain important information about: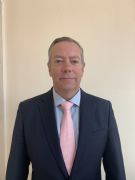 UAE Freezone and Residence Visa Expert
How to find the perfect free zone for setting up your UAE company
Essential Considerations For Choosing The Right Free Zone For Your UAE Company Setup
There are plenty of great reasons to set up in a free zone – 0% import and export duty, zero currency restrictions, repatriation of profits and capital, to name just a few.

But while all free zones offer these benefits, not all free zones are the same. When choosing the best home for your business, you need to consider a range of other factors, including:
Price: There's an old saying – you get what you pay for. And that stands true when it comes to free zones. Don't simply hunt for the cheapest package. Instead, look for one that offers the best value for money and includes valuable benefits such as co-working space and visa applications.
Industry: Many free zones are sector-specific, so it's always worth looking for one that caters to your business. Industry-focused free zones offer numerous benefits, including sector-specific support, networking opportunities, and access to like-minded entrepreneurs.
Logistics: Location, infrastructure, and transport links should be top considerations when choosing a free zone. Do you need easy access to an international airport or seaport? Or a fast route to the highway? Whatever your needs, find a free zone with links most beneficial for your business.
Support services: The level of support offered by free zones differs substantially from place to place. Some offer simple licensing packages and co-working spaces while others can support startup incubation, funding, mentoring and more. Before making your decision, make sure you know what you can expect of your chosen free zone.
Read for information on Charterhouse Lombard's UAE company setup support services.