Also in the news...
Liz Truss announces technology and infrastructure tie-ups with India to boost both economies and help developing countries grow in a clean and sustainable way.
Trade department support for exporters in week-long event taking place next month
Relocating to a new country to start a business or get an exciting new role is an exhilarating process, but you need to make sure that you're fully prepared.
Secretary of State for International Trade, Anne-Marie Trevelyan, welcomes overseas investors and delegates to the Global Investment Summit in London.
Guidance for UK businesses on rules for selling services to Croatia.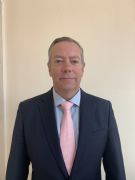 UAE Freezone and Residence Visa Expert
How The UAE Mastered The Vaccine Programme To Get Business Back On Track
The UAE can be proud of the efficiency of its COVID vaccine programme.
Back in September 2020, it was already inoculating essential workers with China's Sinopharm vaccination; currently, the rate stands at over 60 doses per 100 people.

But while vaccines are rightly at the top of the priority list, the government also understands that health and the economy need to be balanced to ensure future prosperity. For business owners, this roll-out hopefully signals the start of the journey to economic recovery.

Here are some of the highlights of the UAE vaccination strategy:
Securing vaccines: First, the UAE has ordered huge amounts of doses to supply countries in the MENA region. It is using a total of four:one by Sinopharm, one by Pfizer-BioNTech, a third bySputnik V and the latest byOxford-AstraZeneca. And supply can only improve, as it is currently building a manufacturing centre and will be the first nation in the Middle East to produce vaccines via license with Sinopharm.
Dedicated vaccine centres: The government rapidly ensured the set-up of dedicated vaccine centres across the UAE, away from the main hospitals. They are both walk-in and drive-through and can be accessed by eligible groups without appointment. It is also ensuring initial vaccinations are followed up by the second doses; the DHA is sending reminder texts with the date and time of appointments.
Wide availability: Like many other nations, the UAE has recognised the urgent need to deliver vaccines to those who need them most. But while its priority list includes senior citizens and those with pre-existing health conditions, it is not limited solely to these: the vaccine is steadily making its way to all UAE nationals and their household workers.
Spreading the message: Clearly, any ongoing scepticism around vaccinations could slow down the UAE's recovery. To counter this, the government has coordinated a large, nationwide advertising and marketing campaign to encourage take-up. And the 60% rate mentioned above suggests this is paying off.
If the ongoing pandemic has taught us anything, it's that nothing is more important than our physical health. But economic health is also key and, in a sense, one relies upon the other: if citizens aren't healthy, the global economy will suffer, and vice-versa.

Fortunately, UAE companies have cause for confidence. According to Deloitte, the country's response to the pandemic – such as extending VAT filings and providing economic support to businesses – is likely to increase foreign direct investment in the long-term.

Here's to a brighter, healthier future for everybody.