Also in the news...
Secretary of State for International Trade, Anne-Marie Trevelyan, welcomes overseas investors and delegates to the Global Investment Summit in London.
Guidance for UK businesses on rules for selling services to Croatia.
The strategic partnership with the Breakthrough Energy Catalyst will mobilise £200 million of private sector funding over 10 years.
Itís recent news the Superbonus 110% has been recently extended to 2023, and this is great if you intend to renovate your home. Superbonus 110% isnít the only available tax break on house renovations; find out how you can save on your taxes whilst renovating your Italian home.
If you have a VAT number in your EU country and you want to sell to individuals (with no VAT number) in Italy, you are required to have a VAT number in Italy. Back in the days, you were required to set up an entity in Italy or have a fiscal representative located here; this process is costly and develops multiple tax and accounting issues.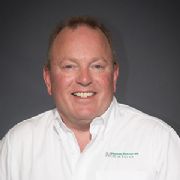 Mexico Human Resources Expert
Gross up Non Deductible Expenses - Mexico PEO
Marisol Perez - Human Resources & Payroll Manager explains the gross-up of non tax deductible expenses.