Also in the news...
Find out how to import firewood, such as logs and kindling, into England, Scotland and Wales (Great Britain).
If you're a business that currently buys goods from or sells goods to countries outside the UK, or are planning to trade with Europe from January 2021, HMRC's new tool can help you identify ways you might be able to make the customs process easier for cheaper for your business. This short video shows you how to use the tool.
If you're a UK business thinking about moving goods into or out of the UK , this video is here to help you understand how customs intermediaries or agents can help you. For more information have a look at the guidance available on gov.uk.
If you're buying or selling goods abroad, you need to work out the amount of duty or VAT you owe. This short video tells you how to find out the 'commodity code' classification for your goods, using our Trade Tariff tool. Find out more on GOV.UK
You'll need a licence to import or export certain types of controlled goods. You may also need to pay extra duty in the UK. Unsure if this applies to your goods? This short video explains more about the types of goods that are classed as controlled. Find out more on GOV.UK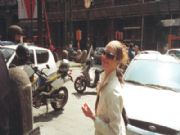 Start Doing Business Overseas
Going Global Live ExCel London on the 17th & 18th May
Going Global is Europe's leading exhibition tailored to providing businesses with absolutely everything they need to know about international expansion and trading overseas in this dramatically changing economic climate. Tickets to this acclaimed exhibition which takes place at ExCel London on the 17th & 18th May are absolutely free, register here.
The two-day event is packed with leading experts, 80 educationally-rich seminars, interactive masterclasses, 60 of the world's most innovative exhibitors, and unparalleled networking opportunities, this is THE show to help your business trade in the world's most lucrative cities, countries, and regions.
Going Global takes place on the 17th & 18th of May at ExCeL London. For more information and to register for tickets visit www.goingglobal.co.uk.