Also in the news...
Find out about new safety and security declarations that will apply from 1 October 2021 on goods leaving Great Britain (England, Scotland and Wales).
It is one of the best ways for the Italian citizen to manage their business. This corporate vehicle allows access to multiple advantages of an advanced jurisdiction such as the US and also manages to maintain a low tax rate with very manageable levels of accounting and bureaucracy.
Joint Ministerial Declaration on Future Economic Cooperation between the Association of Southeast Asian Nations (ASEAN) and the United Kingdom of Great Britain and Northern Ireland (UK).
These are exciting times for Dubai and the UAE. With the entire business world's attention soon to turn to the Emirates with the delayed Expo 2020 kicking off in October (and continuing all the way through to the end of March next year) it's never been a better time to be a UAE business owner
The concierge service provides a one-stop shop to help maritime businesses interact with government departments.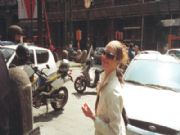 Start Doing Business Overseas
Going Global – Europe's leading exhibition for businesses looking to expand internationally
If you own or manage an SME, this event is an unmissable opportunity for you to network and gain information or assistance in exporting your products or setting up overseas operations –
particularly in Central Emerging Europe, the BRICS markets (Brazil, Russia, India, China and South Africa), MINT Economies, MENA/Gulf States, Asean and Africa.
Packed with seminars from world leading experts, live features and exhibitors, this is THE show to help your business impact the international market. Book your free tickets now at www.goinggloballive.co.uk.
Some of the top minds in international business will be at the event for you to gain and share invaluable insight and education within a live and highly interactive environment. Put simply, Going Global is unmissable in order for your brand and business to seize the global business opportunities out there.
Going Global is the only exhibition and conference committed to helping your business reach its international potential and ensure it gets the maximum return from the overseas market. There's no other event of this nature around, making it unmissable to those with the ambition to 'go global.' Visitors can gain this insight into how to succeed overseas for absolutely free so claim your ticket here as they are running out very quickly.
It is estimated that the venue will host 3000 business visitors over two days, including CEOs, managing directors and other key business decision-makers.