Also in the news...
The UK has introduced a points-based immigration system.
Find out what you need to do to prepare for making declarations on the Customs Declaration Service.
If you're setting up a new online business, having a user-friendly website and sound SEO strategy that's tailored to your target market is important. And if you're targeting British consumers, there are a few SEO boxes you can tick to ensure you rank well on UK-based searches and drive the right traffic back to your website.
Find out whether you're established in the UK for customs purposes.
What UK goods vehicle operators need to do to carry out international road haulage.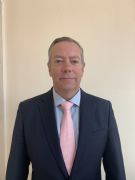 UAE Freezone and Residence Visa Expert
Getting your UAE visa in a few simple steps
There are four main stages to a visa application in the UAE. Working with Charterhouse Lombard ensures that at each stage you have expert advice and guidance to ensure a smooth process.
Entry permit: At this timeyou can only apply for your entry permit from inside the UAE. On production of the entry stamp that you receive on arrival we can then apply the same day. Timeline: one to two weeks.
Status adjustment: Now that you have your entry permit, you can activate it in a process known as 'status change'. Doing this inside the country is the easiest option. Alternatively, you can wait for the entry permit to be issued (which is valid for 60 days),and then return later to activate the same. Timeline: one to two days.
Medical tests and Emirates ID card registration: This includes a blood test and a chest X-ray. With the results of your medical test, you can apply for your Emirates ID card, which must be carried by UAE citizens at all times. It's required in order to open a bank account and perform other day-to-day admin tasks. Timeline: two or three days.
Residence visa stamping: This is the UAE visa stamp in your passport, which is obtained when you submit your passport to the immigration authority. Timeline: approximately 7 working days – NOTE during the visa stamping process, you are NOT able to leave the UAE.