Also in the news...
Trading under sanctions with Russia
Lists of confined establishments in Great Britain, Jersey and the Isle of Man approved to export or move ungulates to the EU and Northern Ireland.
Find out about Import VAT and Customs Duty when you send gifts into the UK.
Information on security and political risks which UK businesses may face when operating in Belarus.
This notice advises of revisions to the General Trade Licence Russia Sanctions - Vessels.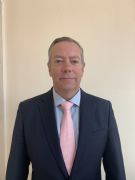 UAE Freezone and Residence Visa Expert
Getting your UAE visa in a few simple steps
There are four main stages to a visa application in the UAE. Working with Charterhouse Lombard ensures that at each stage you have expert advice and guidance to ensure a smooth process.
Entry permit: At this timeyou can only apply for your entry permit from inside the UAE. On production of the entry stamp that you receive on arrival we can then apply the same day. Timeline: one to two weeks.
Status adjustment: Now that you have your entry permit, you can activate it in a process known as 'status change'. Doing this inside the country is the easiest option. Alternatively, you can wait for the entry permit to be issued (which is valid for 60 days),and then return later to activate the same. Timeline: one to two days.
Medical tests and Emirates ID card registration: This includes a blood test and a chest X-ray. With the results of your medical test, you can apply for your Emirates ID card, which must be carried by UAE citizens at all times. It's required in order to open a bank account and perform other day-to-day admin tasks. Timeline: two or three days.
Residence visa stamping: This is the UAE visa stamp in your passport, which is obtained when you submit your passport to the immigration authority. Timeline: approximately 7 working days – NOTE during the visa stamping process, you are NOT able to leave the UAE.