Also in the news...
Liz Truss announces technology and infrastructure tie-ups with India to boost both economies and help developing countries grow in a clean and sustainable way.
Trade department support for exporters in week-long event taking place next month
Relocating to a new country to start a business or get an exciting new role is an exhilarating process, but you need to make sure that you're fully prepared.
Secretary of State for International Trade, Anne-Marie Trevelyan, welcomes overseas investors and delegates to the Global Investment Summit in London.
Guidance for UK businesses on rules for selling services to Croatia.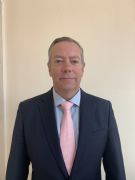 UAE Freezone and Residence Visa Expert
Four Booming UAE Industries To Watch In 2021
It's been a challenging year, but let's look forward. 2021 may be the best time to set up your business in the UAE.
The government is more proactive than ever about boosting startups as it continues to reduce the country's reliance on oil. In a report on doing business in 2020 the World Bank rated the UAE as the most business-friendly jurisdiction in the region. A favourable tax environment means entrepreneurs looking to set up business in one of the region's growth sectors have much to gain.
But what are these growth sectors? Here are four we think you should keep your eye on:
Construction: The COVID-19 crisis may have caused a slump in the market in 2020, but recent analysis suggests the sector could bottom out in 2021, with prices set to rise again by the end of the year. There are even suggestions that the industry could actually grow by a healthy 3.8% in 2021. Get in now if you want to ride this wave.
Transport: The UAE is currently ranked 11th globally in terms of its logistics-friendliness. Despite COVID, the Dubai Road and Transport Authority said its delivery sector expanded by as much as 355% in 2020 – perhaps driven by the increase in e-commerce during lockdown periods. But the consumer taste for online shopping – and the consequent increase in demand for delivery services – will not disappear with the pandemic. This is one sector to bank on.
Technology: Trends such as mobile commerce, 5G and AI mean big business in the UAE right now, with the government heavily promoting the e-economy. And coupled with this, tech is another area in which COVID-related restrictions may even have served as a catalyst for growth. The necessary shift towards virtual working platforms and online shopping can only increase interest in this segment. Investors are constantly searching for the next big thing, and there's no reason why it shouldn't be you.

Finance: The UAE boasts the largest fintech hub in the MENA region. As of November 2020, it accounted for 60% of funds raised in the region for capital investment. Furthermore, while many industries struggled, fintech and insurance businesses in the UAE grew by 1.4% in 2020.
Over 80 new companies joined the UAE fintech community last year. This year, why not join them?
Maybe more than any other right now, the UAE's government is dedicated to supporting and nurturing new business. It's time to grasp the opportunities presented by these dynamic growth markets.
Contact us for information on Charterhouse Lombard's UAE company setup support services.