Also in the news...
Find out how to import firewood, such as logs and kindling, into England, Scotland and Wales (Great Britain).
If you're a business that currently buys goods from or sells goods to countries outside the UK, or are planning to trade with Europe from January 2021, HMRC's new tool can help you identify ways you might be able to make the customs process easier for cheaper for your business. This short video shows you how to use the tool.
If you're a UK business thinking about moving goods into or out of the UK , this video is here to help you understand how customs intermediaries or agents can help you. For more information have a look at the guidance available on gov.uk.
If you're buying or selling goods abroad, you need to work out the amount of duty or VAT you owe. This short video tells you how to find out the 'commodity code' classification for your goods, using our Trade Tariff tool. Find out more on GOV.UK
You'll need a licence to import or export certain types of controlled goods. You may also need to pay extra duty in the UK. Unsure if this applies to your goods? This short video explains more about the types of goods that are classed as controlled. Find out more on GOV.UK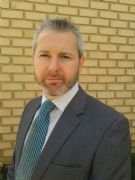 Saudi Arabia Business Expert
Five Year Visas for the UK
Some of you will know that an MoU was recently signed between the UK and KSA to make the UK only the second country, behind the US, eligible for 5 year multi-entry business visit visas..
Well the word is out – the first 5 year visas for UK nationals have started to be issued! Our visa services manager received news of our first eligible applicant last week and has now confirmed that these new 5 year visas have successfully been issued this week.
This is great news for the UK and will have an immediate impact on the ease of doing business between the UK and KSA. Because as we so often say, long term face to face relationship building is one of the secrets to success in Saudi Arabia.
Up until now, UK citizens had only been entitled to multi-entry visas valid for a time period of between 90 days and two years.
This news comes off the back of a separate announcement that Saudi Arabia will be implementing a new electronic visa system, called Sharek, which will allow tourists to visit the country temporarily to attend conferences, exhibitions and events such as the Formula E Ad Diriyah E-Prix taking place in Riyadh in December.
These announcements are a continuation of the Vision 2030 plan that is opening up the Kingdom to tourism and investment and diversifying the economy away from its dependence on oil, while ultimately creating a more business-friendly environment for British companies to make the most of the vast opportunities in the marketplace.