Also in the news...
The Federal Capital Territory (FCT) Abuja, Nigeria's capital is gradually becoming a renowned city in Africa. In recent times, there has been an influx of people into the city and its real estate development and construction sectors are developing at a tremendous pace.
Looking to set up your UAE company? How about a visa for life? It might sound too good to be true, but it's a reality. And the offer ends October 31st.
If you want to build traction for your startup, you need to invest in a high-quality website. You also can't afford to make too many mistakes, because a good website costs money.
The Government reveals the 12 businesses from across the UK who will showcase their green technology and innovations at the Global Investment Summit.
Various types of businesses need a fleet, from car rental companies and public utilities to distribution centers, courier companies, and so many others. So, there are tons of enterprises out there that are constantly searching for better ways to enhance fleet efficiency, as any business that utilizes a fleet can ultimately enhance its bottom line if heightened efficiency is achieved.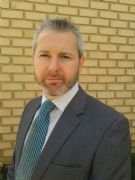 Saudi Arabia Business Expert
Five Year Visas for the UK
Some of you will know that an MoU was recently signed between the UK and KSA to make the UK only the second country, behind the US, eligible for 5 year multi-entry business visit visas..
Well the word is out – the first 5 year visas for UK nationals have started to be issued! Our visa services manager received news of our first eligible applicant last week and has now confirmed that these new 5 year visas have successfully been issued this week.
This is great news for the UK and will have an immediate impact on the ease of doing business between the UK and KSA. Because as we so often say, long term face to face relationship building is one of the secrets to success in Saudi Arabia.
Up until now, UK citizens had only been entitled to multi-entry visas valid for a time period of between 90 days and two years.
This news comes off the back of a separate announcement that Saudi Arabia will be implementing a new electronic visa system, called Sharek, which will allow tourists to visit the country temporarily to attend conferences, exhibitions and events such as the Formula E Ad Diriyah E-Prix taking place in Riyadh in December.
These announcements are a continuation of the Vision 2030 plan that is opening up the Kingdom to tourism and investment and diversifying the economy away from its dependence on oil, while ultimately creating a more business-friendly environment for British companies to make the most of the vast opportunities in the marketplace.