Also in the news...
The Federal Capital Territory (FCT) Abuja, Nigeriaís capital is gradually becoming a renowned city in Africa. In recent times, there has been an influx of people into the city and its real estate development and construction sectors are developing at a tremendous pace.
Looking to set up your UAE company? How about a visa for life? It might sound too good to be true, but itís a reality. And the offer ends October 31st.
If you want to build traction for your startup, you need to invest in a high-quality website. You also can't afford to make too many mistakes, because a good website costs money.
The Government reveals the 12 businesses from across the UK who will showcase their green technology and innovations at the Global Investment Summit.
Various types of businesses need a fleet, from car rental companies and public utilities to distribution centers, courier companies, and so many others. So, there are tons of enterprises out there that are constantly searching for better ways to enhance fleet efficiency, as any business that utilizes a fleet can ultimately enhance its bottom line if heightened efficiency is achieved.
FAQ's - Italian Documents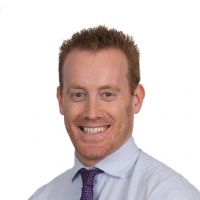 As a London notary public, we notarise documents to be used in other countries on a daily basis. Having an insight into the legal system operating in a particular country and being able to speak the language is of real benefit to the notary and his or her client.
As a leading provider of notarial services London, De Pinna is often asked to notarise documents for Italy. Our specialist Italian department are on hand to provide this service.
Some of the questions clients often ask us are:
Q: I need to sign a document which is entirely in Italian. I donít speak the language. Can you help?
A: The answer is yes, absolutely. One of the primary duties of a London Notary Public is to ensure that the client fully understands the content of any document signed before him or her. De Pinna has a team of notaries and support staff who are mother tongue or fluent Italian speakers. We also work closely with a highly skilled panel of translators. Where clients do not speak Italian, we are able to arrange a suitable English translation of the text.
Q: I speak Italian but my lawyer and the notary in Italy do not. Does this mean I need to have the notarisation translated into Italian?
A: The notaries at De Pinna always issue notarial certifications which are to be used in Italy; directly in the Italian language (unless instructed otherwise). This saves the time and expense involved in having an Italian translation made of a notarial certification issued in English.
Q: I have an Italian friend / family member / client who needs to sign a document in front of a notary but s/he doesnít speak English. Can you help?
A: Yes, our bilingual team is able to communicate with clients in Italian during meetings and also in any correspondence before the meeting takes place.
Q: What documents can you notarise for Italy?
A: There is no exhaustive list of documents De Pinna can notarise. In truth, a provider of notarial services London will react to the requirements of the country where the documentation is required. A London notary public will generally deal with a mix of both private and corporate clientdocumentationand this is no different for the Italian Department at De Pinna. Powers of Attorney, Declarations, Board Resolutions, Certified Copies of Academic and Professional Qualifications are just some of the documents we see on a regular basis.
Q: Iíve been told that I also need to get an ďApostilleĒ after the document has been notarised. What is this and can you help?
A: The ďApostilleĒ was established by the Hague Convention Abolishing the Requirement for Legalisation for Foreign Public Documents of 5th October 1961. Both the UK and Italy are members to this treaty and as such public documents (including acts issued by a London notary public) issued with an Apostille stamp in one country will be accepted in the other. In the UK, the Apostille is issued by the Foreign and Commonwealth Office (FCO). The Apostille essentially confirms the authenticity of a notaryís signature and seal. De Pinna has a team of messengers who attend the FCO each day to obtain Apostilles on our clientís behalf.
Q: What do I need to bring to the appointment?
A: This will vary according to many factors such as the nature of the document and whether it is a private or corporate matter. OurItalian departmentwill be able to advise you fully prior to any meeting taking place.
Q: How much will it all cost?
A: The fee charged by providers of notarial services in London will vary according to the nature and complexity of the work carried out as well as the time it takes. Please email us copies of all the documentation in advance in order to obtain a cost estimate.