Also in the news...
Specification of requirements and grant funding agreements for exhibitors in Great Britain and Northern Ireland.
A free trade deal between the UK and India could bring huge benefits for Scotch whisky producers, as the UK Government looks to cut tariffs of up to 150%.
Information on key security and political risks which UK businesses may face when operating in Belgium.
Use this guide as a supplement when using the CHIEF and CDS trade tariffs to import and export goods to and from Great Britain (England, Scotland and Wales) after the end of the transition period.
Find out how inland pre-clearance checks affect you and what you need to do when we carry out checks on your goods.
Exporting to the Netherlands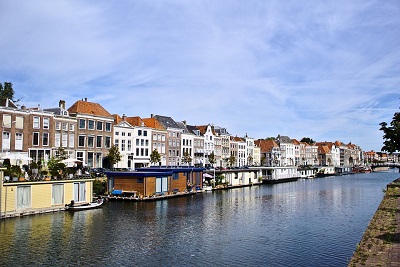 With a population of 16.9 million and GDP of USD 881.0 billion, the Netherlands stands as the world's eighth most competitive economy as per the World Economic Forum's 'Global Competitiveness Index'.
It is the UK's third-largest trading partner and fourth-largest export market. There are over 400 British companies in the Netherlands right now.
In October last year, at the UK-Netherlands Innovation Showcase event, her Majesty's Trade Commissioner for Europe, Andrew Mitchell said: "The UK and Netherlands enjoy a rich history of trade spanning four centuries, but our two innovative economies are embracing the technologies that will ensure we share a bright trading future too."
The event gave assurances to those trading with the Netherlands that, despite the looming uncertainty caused by Brexit, the cooperation between the two countries on trade and innovation will continue.
Which sectors offer opportunities?
According to UK Trade and Investment, current UK exports to the Netherlands are primarily in the following areas:
petroleum and gas products and services
pharmaceutical and medical goods
chemicals.
However, there is growing potential for business in the following sectors:
food and drink
offshore wind
security and defence.
Why do business with the Netherlands?
There are several factors attracting UK companies to do business with the Netherlands. With over 90% of the population knowing English and it being an official language of the city of Amsterdam, the country can rightly be considered anglophone (over 75% of the population speak English). Also, with a similar culture and friendly relationship with the UK, the Netherlands is also very much anglophile.
Having an open economy and staying ahead in the fields of technology and innovation makes the Netherlands a lucrative market for UK businesses. Also, the legal framework is simple and transparent while the financial services system is highly sophisticated. The geographical proximity and excellent transport connections further strengthen the case for trade between the two countries.
Are there any key legal requirements?
Visa requirements
EU nationals (including British nationals) do not require a visa to travel to the Netherlands. However, if you are staying for more than 90 days at a stretch in a span of 180 days, then you will be required to get a residence permit.
Customs information
For UK businesses, it is easy to obtain customs licenses in the Netherlands because the process is very systematic and digitized.
Corporate structures
To set up a legal entity in the Netherlands, there are three options available to UK companies:
set up a permanent business
establish a temporary business
go for personnel working with no establishment.
The country is undergoing structural reforms, including open-ended contracts and tax cuts for low income groups to increase labour participation.
Tax structures
Currently, the Corporate Tax rate is set at 20% on taxable amounts up to EUR 200,000 and 25% on excess, globally. This may come down to 17.5% and 22.5% respectively.
The tax system in the Netherlands has several benefits such as:
The costs of qualifying R&D wages get R&D tax credit.
Sustainable energy investments (EIA) get tax relief.
In order to promote investments in new and innovative technologies, under the Innovation Box (IB) regime, companies owe 7% corporate tax on qualifying profits, rather than the usual 20-25%.
If you are an environmentally friendly company, you may also be eligible for some tax relief.
What are the challenges?
Because of its open economy, the Dutch market is very competitive so in order for your business to succeed amongst domestic and international players, you need to ensure you penetrate the market effectively. Having your website and marketing collateral available in Dutch can help you reach the local consumer more effectively. Use a professional translation company to ensure your messages don't lose context when translated from English to Dutch.
It also helps to have the initial discussions in English and before having your legal documents, including contracts, localised to build trust and strengthen business relationships.